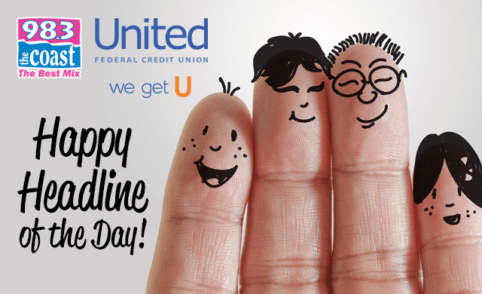 Goats of Anarchy is a 30-acre farm animal sanctuary in Hampton, New Jersey, that is home to over 130 animals, including goats, horses, donkeys, cows, alpacas, sheep, pigs, turkeys, geese, ducks and chickens.
Many of these animals have special needs, including a disabled duck named Merlin.
While the staff takes special care of Merlin — who has an injured leg and cannot walk — they also noticed that a lamb named Gigi has been comforting Merlin by cuddling with him every day.
The founder of the sanctuary, Leanne Lauricella, hopes that people will have a chance to see Gigi and Merlin in-person someday soon. But for now, she's able to share this special friendship with the public on social media.
Podcast: Play in new window | Download | Embed
Subscribe Apple Podcasts | Android | Email | Google Podcasts | Stitcher | TuneIn | Spotify | RSS | More