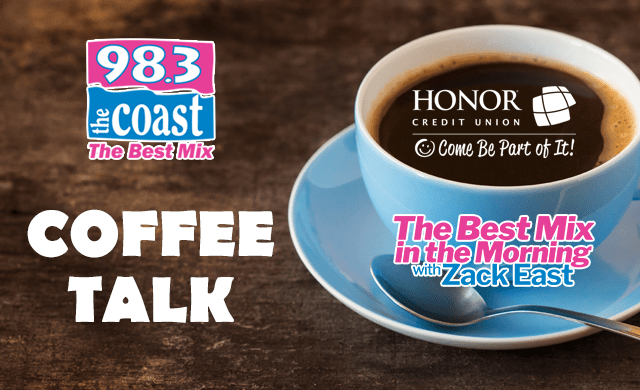 TODAY IS:
National Drink Beer Day

National Family Day

National Good Neighbor Day
---
Not many people are taking flights these days, but one airline is selling the best part of the in-flight experience
 — the beverage cart.
 Australian airline Qantas
 recently retired its fleet of Boeing 747 jets, and they're selling fully-stocked beverage carts from the planes for people to enjoy at home. The rolling carts, which are being sold for $685, or 169,000 Qantas points, come loaded with champagne, Australian wines, cookies, pajamas, throw pillows, and other goodies.
---
We're definitely polarized these days, but it seems there's one thing everybody is equally outraged about … McDonald's getting rid of their all-day breakfast. Apparently, McDonald's made the move in March, at the beginning of the pandemic, "to simplify operations" in their restaurants … but people are still really unhappy about it. Twitter has been a firestorm of anger since people learned of the move. Perhaps it's just hangry anger.
---
Smells like pumpkin spice … and money.
 Lifestyle site 
Wishlisted.com
 is looking for people to smell and review fall scented candles. Not only will you get to keep the candles, but you'll get $250 for your reviews, a $50 Starbucks gift card and a cozy blanket. Interested? Apply 
here
 before October 14th at 11:59 p.m. ET. (
Lifehacker
)
---
The holidays have officially arrived …
 Elf cereal is on the shelves. Yep, Buddy the Elf is here to make your breakfast better. The limited-edition cereal of "sweetened corn puffs with holiday tree marshmallows" and maple flavor is available now. (
The Takeout
)
---
How have your dreams been lately? Have they been sadder and angrier than usual? A new Harvard study has found that during COVID women are experiencing more intense and stressful dreams than men. "I had so many people say they feel overwhelmed with the number of unpleasant or angry-sad dreams, and they just want them to stop," said study author Deirdre Barrett, assistant professor of psychology at Harvard University. Why are women having more stressful dreams than men? It could be because they have taken on more and are just more stressed overall.
"In this pandemic, women overall have taken on the bigger burden of the majority of childcare and home care while still working compared to men, overall," said Dr. Gail Saltz, associate professor of psychiatry at the New York-Presbyterian Hospital Weill-Cornell School of Medicine and host of the 
Personology
 podcast. "This greater burden is highly stressful and adds to the stress content of dreams." (
AOL
)
Podcast: Play in new window | Download | Embed
Subscribe Apple Podcasts | Google Podcasts | Spotify | Stitcher | Email | TuneIn | RSS | More