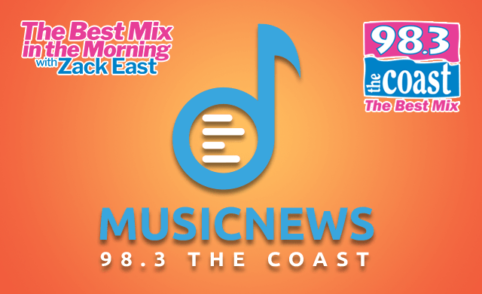 When Dolly Parton wants to get in touch, she doesn't direct-message you on social media — she sends a fax!
Miley Cyrus
, who's actually Dolly's god-daughter, made the revelation in a chat with British chat show host 
Graham Norton. 
When he 
asked
 if Dolly called her or DM'd her, Miley replied, "She faxed me. She gets upset when you don't respond, and it's like, I'm sorry, I don't even know. Half the people watching your show might not even know what a fax machine is."
Fortunately for everyone, Miley's dad Billy Ray still has one hooked up, so Billy Ray got the fax, sent it to Miley, showing an invitation for Miley to perform on the track "Christmas Is," from the upcoming A Holly Dolly Christmas release.
---
A.J. McLean says he hit rock bottom last year after a drug-and-booze bender in Vegas, but got sober after hearing the wisdom of a child — his three-year-old daughter.
The Backstreet Boys'
 singer tells
People
 that he planned one big blow-out night before flying back to California, but screwed it up by partying too hard and missed his flight. While he was driving home. A.J. recalls,  "My wife and I had always had this agreement which was, if I smelled like alcohol, I couldn't be around my kids. What really hit me was the moment my youngest daughter, 
Lyric
,
said to me that night, 'You don't smell like my daddy.' When she said that to me, that was it. Enough said. I felt disgusting."
McLean admits he's had many wake-up calls but believes that was the last straw. He says, "That was it for me. As we say in the sober world, that was my moment of surrender."
---
Ariana Grande is ready to Netflix and giggle — in a dark new comedy about the end of the world.
The singer will join Leonardo DiCaprio and Jennifer Lawrence in "Don't Look Up," a tale of two scientists (DiCaprio and Lawrence) who learn that a meteor will hit Earth in six months and try to convince the world of the danger. Spoiler alert: A lot of folks call it "fake news" and only a few believe them.
Meryl Streep 
and 
Matthew Perry
 will also appear in the film, which is scheduled to begin filming in Boston just before Thanksgiving. (
Billboard
)
Podcast: Play in new window | Download | Embed
Subscribe Apple Podcasts | Android | Email | Google Podcasts | Stitcher | TuneIn | Spotify | RSS | More