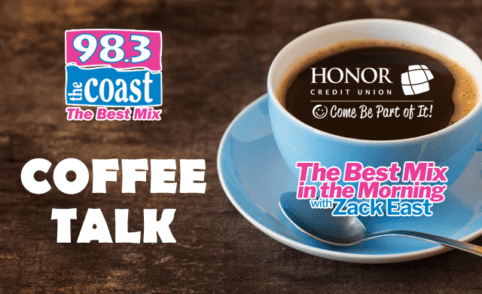 National Absurdity Day: An Absurd Day in an Absurd Year.
---
Do you hide money from your significant other? A new survey found that 37% of respondents said they are hiding a secret stash of money from their partner. Of those hiding money, the average amount was just over $2,000.
---
'Tis the season of over-indulging … but, let's face it, for many of us, this has pretty much been the year of over-indulging. And it seems that a lot of people are just going to wait until the New Year to make any healthy changes. A new survey found that 56% of respondents said they are going to keep indulging through the holidays, and then hit the reset button in January. That's up from 41% who said the same last year. 61% of respondents said they deserve to indulge this holiday season, in particular, because of all the stress of 2020. (SWNS)
---
Well this is a whole lot better than doom-scrolling … Seems a new trend is Zillow Surfing. It's when people scroll through Zillow's real estate listings and dream about what it would be like to live somewhere else – whether a different neighborhood, state, or a dream location like a beach house, mountain retreat or cabin by a lake. (NY Times)
---
In yet more proof that there are some terrible people among us, the Iowa Capitol Dispatch says managers at a Tyson Foods pork processing plant, in Waterloo, Iowa, are in trouble for wagering on how many employees would contract the coronavirus. The allegations came to light when Isidro Fernandez's family sued the meat packing company because he was exposed to the virus while working there. Fernandez died from covid-19.
Podcast: Play in new window | Download | Embed
Subscribe Apple Podcasts | Android | Email | Google Podcasts | Stitcher | TuneIn | Spotify | RSS | More