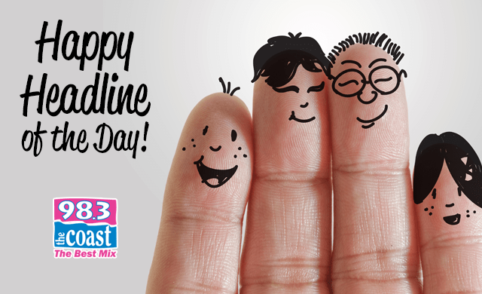 95-year-old Miriam Looker of Marysville, Ohio, has been busy these past months, using her quilting skills to make masks.
Amazingly, she's put together more than 1,700 of these special masks since all this started. But … She had to take a break back in November – to recover from coronavirus herself.
Miriam, who lives in an assisted living facility, was originally inspired to make the masks by her stepson, who happens to be a doctor.
She admits the virus made her feel exhausted, but was able to regain her strength by taking a lot of naps.
And then, once she was back to feeling 100%, she got back to work, cutting and sewing fabric for more masks.
It doesn't seem like the coronavirus has slowed Miriam down at all, as she explained, "It was kind of my turn, I guess."
Podcast: Play in new window | Download | Embed
Subscribe Apple Podcasts | Google Podcasts | Spotify | Stitcher | Email | TuneIn | RSS | More