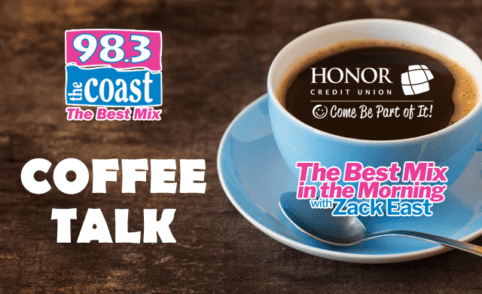 TODAY IS:
National Tempura Day: a Japanese dish of fish, shellfish, or vegetables, fried in batter.

National Bobblehead Day
---
Thinking of getting married? Consult with a divorce attorney first. 
Sounds a little backwards, right. But, according to experts, meeting with a divorce lawyer before getting hitched can help couples understand their relationship better when it comes to make-or-break stressors including money, privacy, pre-nuptial agreements and children, as well as things like property laws. (
Insider
)
---
More proof that plant-based may be the biggest food trend of 2021 … 
Jimmy Dean, yep, the sausage king, is introducing two new breakfast sandwiches featuring plant-based patties: Jimmy Dean's Plant-Based Patty, Egg & Cheese Croissant Sandwich and Plant-Based Patty & Frittata Sandwich. 
The egg and cheese kinda defeats the whole plant-based thing – but, hey, at least the patty is plant-based. 
(
The Takeout
)
---
Is 30 the new 60? A new survey found that 64% of Americans between the ages of 25 and 45 feel physically older than their real age. But this is interesting … While they feel physically older, 73% say they feel mentally younger than their actual age.
What makes people feel so old? Aches and pains, apparently. And it seems these aches and pains have a lot to do with how much sitting and looking at devices that we are doing.
According to the survey, these are the top locations of aches and pains:
Neck — 54%

Joints — 51%

Back — 50%

Head — 40%

Legs — 38%
What makes people feel more immature than their age? Not wanting to deal with the "challenges" of being an adult.
According to the survey, these are the biggest challenges of being an adult:
Being responsible for my physical health — 40%

Cooking balanced meals on a regular basis — 36%

Budgeting — 36%

Keeping my home clean — 34%

Buying nutritious food while grocery shopping — 34% (

SWNS

)
Adulting is hard.
Podcast: Play in new window | Download | Embed
Subscribe Apple Podcasts | Google Podcasts | Spotify | Stitcher | Email | TuneIn | RSS | More