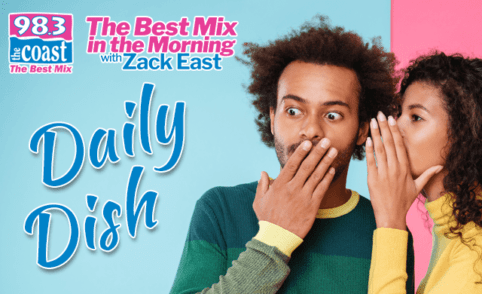 Kim Kardashian and Kanye West have indeed grown apart.
A source tells 
Us Magazine
, "Kanye is jealous of the amount of time Kim has dedicated to prison reform and the kids."
The insider adds that Kanye "wanted the family to move to Wyoming full-time," but Kim didn't want to give up her life in Calabasas.
It seems they're also not on the same page when it comes to couples' therapy. The insider says the two "haven't had a joint session together in a while," and that "Kim has continued to meet with their marriage counselor in solo sessions."
Now Kim's waiting to finalize a settlement before filing for divorce.
---
Parents are celebrating the death of an animated child. The PBS series, "Caillou" has been canceled. Parents took to social media to say how thankful they were with one tweeting, "Caillou was a brat and horrible example for kids." Apparently a lot of people felt that way. In one clip from the show, Caillou is at the grocery store and asks his mom for cookies. She says no, but he eventually runs off to try and get them anyway. Then he gets lost and blames his mom for it.
---
Katie Couric has been tapped to take over as guest host of "Jeopardy!" for a week. This week the last episodes Alex Trebek taped before his death are airing. Next week, GOAT "Jeopardy" contestant Ken Jennings is guest hosting. He says before Alex Trebek died, he gave him his blessing to take on the gig. Alex Trebek died in November after battling pancreatic cancer.
---
How shallow can you get? Dr. Dre's home was targeted amid his ongoing hospitalization. The LAPD says four suspects are currently in custody after a car chase with police. The group could not get into the house, so nothing was stolen. The 55-year-old music mogul is currently in the hospital recovering from a brain aneurysm.
Podcast: Play in new window | Download | Embed
Subscribe Apple Podcasts | Google Podcasts | Spotify | Stitcher | Email | TuneIn | RSS | More