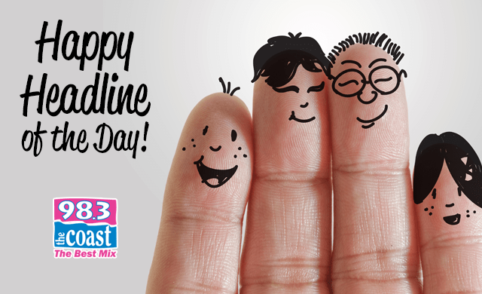 It was quite a year for a dog named Athena from Bourbon, Missouri. To start 2020 off, she had a life-saving surgery that involved having one of her legs amputated. Then, soon after that, Athena made a run for it, escaping from the yard of her owner, Dylan Summers.
Luckily, in early December, a pet rescue in East St. Louis, Illinois, took in Athena. The staff at the rescue didn't know her real name, so they named her "Miss-A-Toe."
That pet rescue then posted an online picture of Athena – or "Miss-A-Toe" – which led to a miracle.
A friend of Dylan's saw the picture online and was able to let him know that Athena was safe.
Athena and Dylan were reunited. And, Dylan says Athena has settled in back in at home quickly, "like she never left."
Podcast: Play in new window | Download | Embed
Subscribe Apple Podcasts | Google Podcasts | Spotify | Stitcher | Email | TuneIn | RSS | More