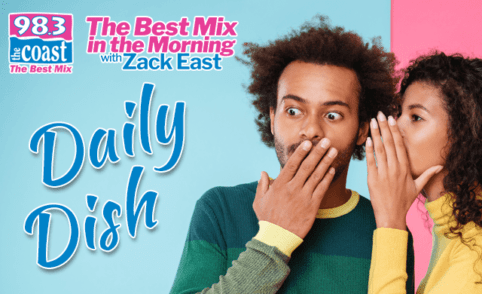 Shia LaBeouf and Margaret Qualley have broken up as the actor faces allegations of abuse from his ex-girlfriend, singer FKA Twigs.
A source tells 
People
 magazine, "They broke up on Saturday. They're just in different places in their lives."
Another insider says Qualley was aware of the "backlash" she received for dating LaBeouf, who's been accused of sexual and physical assault.
Shia and Margaret, who starred in Once Upon a Time in Hollywood and is the daughter of actress Andie MacDowell, became an item after starring together in the steamy video for "Love Me Like You Hate Me" in the early fall.
---
A woman was arrested at Johnny Depp's Hollywood Hills home after she allegedy broke into the mansion while the actor was away.
TMZ
 reports the woman, who was possibly homeless, entered the house over the weekend, tripping the security system and alerting police.
The suspect was reportedly found nearby and was connected to another recent burglary.
It's unclear if anything was taken from Johnny's home.
---
The Daily Mail says the London Zoo has rejected comedian Ricky Gervais' request to be thrown to the lions after he dies. They released a statement saying, "We suspect Ricky may be a bit gristly for our lions. But we are struggling financially because of lockdown so if anyone wants to 'give something back' we welcome donations that will help us keep our lions fed on a more suitable diet."
Ricky told Conan O'Brien: "It would be good to be fed to lions at London Zoo. It would be good to give something back. We eat animals and destroy habits and at least then I could give something back."
Podcast: Play in new window | Download | Embed
Subscribe Apple Podcasts | Google Podcasts | Spotify | Stitcher | Email | TuneIn | RSS | More