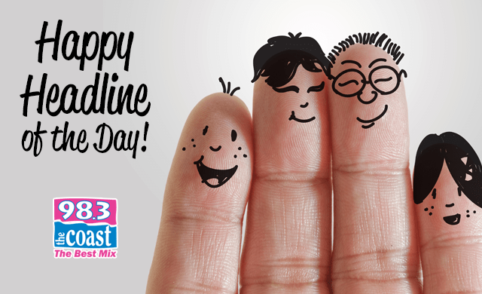 Two months ago, the Steubenville Police Department in Ohio mourned the loss of their beloved police dog – Bono.
Just last year, Bono and his handler, Sgt. Rob Cook, were responsible for 220 drug seizures and 20 firearm seizures. Bono also appeared at dozens of public relations events at local schools and various organizations in the first 11 months of 2020.
So when Bono passed away, it was a big loss for the police department, as well as the entire community.
Well, a family in that community stepped up to fill the void by donating the money for another K-9 police dog.
The Teramana family – who helped bring Bono onto the police department – is making sure his legacy lives on with Bono's replacement.
City officials praised the generosity of the family, pointing out that they've gone out of their way to do things for the city without being asked.
And because of the gift, the Steubenville Police Department will continue to be able to do an excellent job of searching for drugs and weapons – as well as lost children.
Podcast: Play in new window | Download | Embed
Subscribe Apple Podcasts | Google Podcasts | Spotify | Stitcher | Email | TuneIn | RSS | More