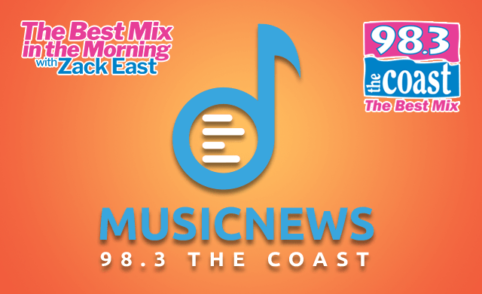 Gwen Stefani and Blake Shelton just had their path to the altar cleared — by a Catholic Church decision to annul her marriage to Gavin Rossdale.
Us
 magazine reports, "Gwen was told the decision was made by the Vatican tribunal. She will be receiving the notification in writing in the next few weeks, but it's official. It was a huge relief for Gwen because she wanted to get married by her priest and have the marriage recognized by the Catholic church.
The Catholic Church doesn't allow divorced people to have church weddings, but it does grant annulments — which state that the previous marriage was "not valid" for one of many reasons.
---
Ed Sheeran is set to drop another new song — but you won't see his name on it.
He'll make his debut as a producer and re-mixer with a revamp of "Sword From the Stone," a track by his longtime friend Passenger. Ed isn't actually putting his name on the track, but is calling it the "Gingerbread Remix" — a reference to his hair color. Of course, Passenger is also an alias — the stage name of Michael Rosenberg.
A source close to the project tells Britain's 
Sun
, "They have been friends for years after meeting when they were teenagers and have covered songs together before but never done anything like this. Getting together in the studio wasn't really an option in 2020, but Ed has produced this new remix of 'Sword From the Stone' and they both love it."
The song is due for release next Friday.
Podcast: Play in new window | Download | Embed
Subscribe Apple Podcasts | Google Podcasts | Spotify | Stitcher | Email | TuneIn | RSS | More