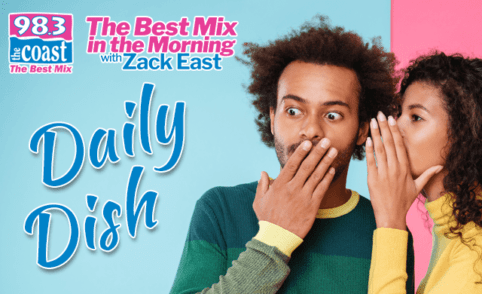 Prince Harry and Meghan Markle have "no plans" to return to social media any time soon.
A source tells 
The Times of London
 that the couple are "very unlikely" to have an online presence because of the "hate" they've received.
Their last post was on Instagram in March 2020. They wrote a goodbye message saying "while you may not see us here, the work continues."
While they're done with social media, they're not done with the royal family. Harry and Meghan will reportedly reunite publicly with the Queen at her annual birthday parade in the spring.
---
Jason Sudeikis isn't taking Olivia Wilde's romance with Harry Styles well.
A source tells 
ET
 that the couple wanted to remain close after their split for the "sake of their kids," but Jason "has been really hurt and somewhat jealous that Olivia has moved on with Harry."
Jason had hope he and Olivia "would eventually reconcile and get back together," according to the insider.
There's been some question about the timing of their breakup, but the source tells ET it was "almost a year ago," not in November.
The source says Olivia, who directed Harry in upcoming psychological thriller Don't Worry Darling, "is really happy with Harry and they have fun together and have gotten to be really close through spending so much time together both on set and in their personal lives."
---
Mashable says HBO is bringing back Sex and the City. Ten half-hour episodes will air on HBO Max and will star Sarah Jessica Parker, Cynthia Nixon and Kristin Davis as Carrie Bradshaw, Miranda Hobbes and Charlotte York. The show will follow the trio as they try to navigate life, friendships and relationships in their 50s  Kim Cattrall will not be returning to the series.
Podcast: Play in new window | Download | Embed
Subscribe Apple Podcasts | Google Podcasts | Spotify | Stitcher | Email | TuneIn | RSS | More