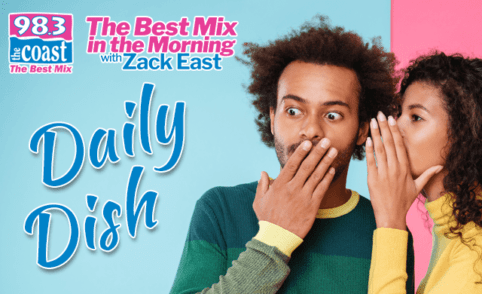 Nicole Kidman and Javier Bardem are in talks to play Lucille Ball and Desi Arnaz in the Amazon movie Being the Ricardos. Aaron Sorkin wrote the screenplay and will direct.
---
If you ever wanted energy like Dwayne "The Rock" Johnson, here's your best chance.
The star is launching his own energy drink. It's called ZOA Energy and will be available in March.
In a promo video, the Rock says, "Ladies & gents, it's our honor to introduce you to @zoaenergy. The first of its kind CLEAN & HEALTHY energy drink that champions the everyday warrior in all of us who lives LIFE POSITIVE."
The drink will come in five flavors and be made with natural caffeine derived from green coffee and green tea, according to a press release.
In March, the Rock launched Teremana Tequila.
---
How did HBO Max get Sarah Jessica Parker, Cynthia Nixon and Kristin Davis to reunite for a Sex and the City revival? They threw a boatload of cash at them. The stars will each earn more than $1 million per episode for the 10-episode series.
Kim Cattrall, who had said she'd never return to the franchise, won't be part of the revival or the windfall. But Parker denied a feud on Instagram Sunday, saying, "No. I don't dislike her. I've never said that. Never would." She added that Kim's character "Samantha isn't part of this story. But she will always be part of us. No matter where we are or what we do."
The revival, titled "And Just Like That…," will follow Carrie Bradshaw (Parker), Charlotte York (Davis) and Miranda Hobbes (Nixon) as "they navigate love and friendship in their 50s," according to 
Variety
. Production begins in New York City in late spring.
Podcast: Play in new window | Download | Embed
Subscribe Apple Podcasts | Google Podcasts | Spotify | Stitcher | Email | TuneIn | RSS | More