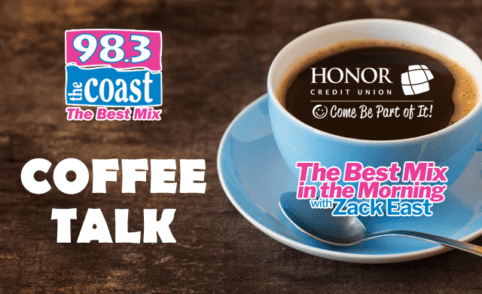 TODAY IS:
Make Your Dream Come True Day: We all have dreams that we put on the back burner. Today's the day to take the first step to making it happen.
---
Did you start going gray … last year?
 Seems for many women, the color of 2020 was gray. A new OnePoll 
survey
 found that the average American woman says she feels four years older after the stress of last year. 65% of the women surveyed said they believe 2020 aged them more than ever – and that includes going gray. 52% said they've gone gray faster in the last year than they would have, and 42% said they discovered news strands of gray in their hair in the last year. 46% of those said it was the first gray hairs they'd ever had. The survey, which was commissioned by Garnier, found that 33% of respondents said they dyed their hair at home during the pandemic – with 88% saying they did it to cover up their grays. 44% said they colored their hair just to make a change and another 32% said they tried a new color because they were bored.
---
Here's another pandemic effect … Seems many people are in such a funk these days that they are "too tired" to clean, cook, exercise, shower, or even have sex. A new British survey of adults found that they feel tired at least four times a day and spend a total of three hours per day feeling low in energy. 41% said their fatigue is a result of not being able to sleep at night, while 31% blame it on stress. 27% said it's the cold dark winter days that make them tired, 15% said their bad diets drain their energy, and 9% said it's their kids that exhaust them.
---
Lose weight …
 wirelessly. If you've ever watched 
My 600-Lb Life
 you know that for people who suffer from morbid obesity, gastric-bypass surgery is sometimes the only tool to aid in long-term weight loss. Researchers from 
Texas A&M University
 have just discovered, however, that they can mimic the surgery – using light. Yep, via a tiny, wireless implant, light can be used to trigger the nerve in the stomach that tells the brain that you're full. That means with just a small implant, doctors could one day replace invasive surgery with a simple procedure and produce similar results.
Podcast: Play in new window | Download | Embed
Subscribe Apple Podcasts | Google Podcasts | Spotify | Stitcher | Email | TuneIn | RSS | More