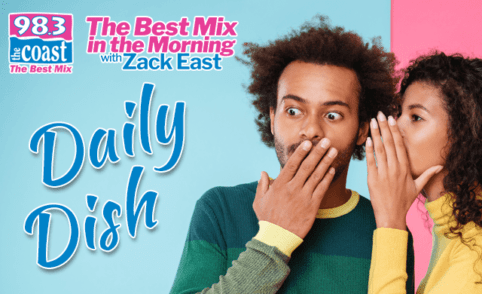 Alec and Hilaria Baldwin are living apart amid her Spanish heritage scandal.
Sources tell 
Page Six
that Alec is staying at a rental house about a mile away from his family's Hamptons estate. One insider says he's been quarantining there as he films a project in New York City.
The separation comes as Hilaria has been accused of posing as a Spanish woman for the past decade, although she was born in Boston. Her real name is Hillary Hayward-Thomas.
The couple are said to be "very upset" over the backlash.
---
Is this the end of Jimmy Fallon?
Ratings for Monday's Tonight Show were bad. Really bad. The episode averaged the smallest TV audience ever for an original episode of the show. Only 947,000 viewers tuned in to watch Jimmy with guests Bill Burr, Rashida Jones and Old Dominion.
By comparison, Stephen Colbert's Late Show on CBS scored 2.03 million viewers, followed by ABC's Jimmy Kimmel Live! with 1.67 million viewers.
This isn't new territory for Jimmy. He's hit record lows twice before in only the last five months. He pulled in 992,000 total viewers on September 25th, 2020 and 1 million viewers on August 18th, 2020.
It seems a long time since Jimmy was the king of late night. Colbert passed him up in November 2018.
---
Saved by the Bell star Dustin Diamond has been hospitalized in Florida and may have cancer.
TMZ
 says the 44-year-old actor went to the hospital over the weekend "after feeling pain all over his body and a general sense of unease."
Sources say doctors are concerned it's cancer, and they're conducting a biopsy.
A spokesperson for the actor said, "It's serious, but we don't know how serious yet. He's going for testing. He hasn't been feeling well. He's at an undisclosed hospital in Florida. We are hoping for a speedy recovery."
Podcast: Play in new window | Download | Embed
Subscribe Apple Podcasts | Google Podcasts | Spotify | Stitcher | Email | TuneIn | RSS | More