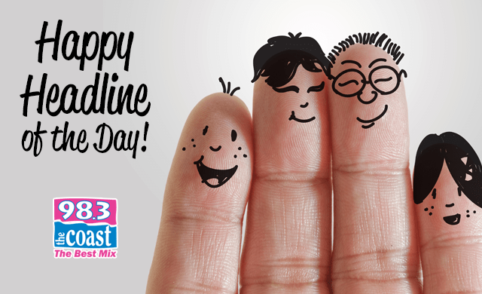 When 51-year-old Noel Schoessow of Menomonee Falls, Wisconsin, was just a fourth grader, he had to undergo eye surgery and recover in a hospital.
While he was in the hospital, he was comforted by a puppet named "Fido."
Noel wanted to give kids who are in the hospital now something special to keep them from being lonely, so he started a non-profit group called the Bear Hug Project, which buys teddy bears from the Build-A-Bear toy store and distributes them to kids in the hospital.
Since he started it in 2011, more than 3,000 bears have been donated. Every stuffed animal comes with a ribbon and birth certificate — and volunteers come up with a name for each bear.
Noel knows from experience that the bears put smiles on the faces of the children, but also admits that being able to deliver the gifts puts a smile his face as well.
Podcast: Play in new window | Download | Embed
Subscribe Apple Podcasts | Google Podcasts | Spotify | Stitcher | Email | TuneIn | RSS | More