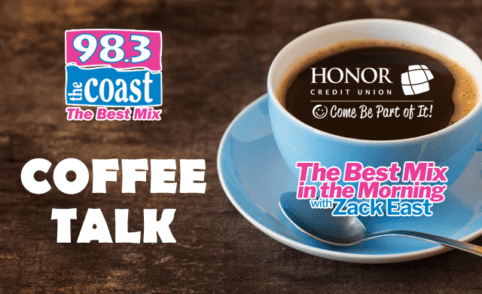 TODAY IS:
Dress up Your Pet Day
Hot Pastrami Sandwich Day
---
A TikTok user is getting mixed reactions after sharing a video of how she took revenge on her cheating boyfriend. User @hollynicoleeee posted a 
video
 of herself throwing glitter all over her ex's apartment — with 
Carrie Underwood
's "Before He Cheats" playing in the background. The glitter is everywhere – on his bed, in his bathroom, all over his furniture, on his clothes … "It's not key his car in 2021 … no, it's glitter his EVERYTHING 2021," she captioned the video.
Many commenters sided with her, saying it was a harmless prank – and even suggesting other places she should have put the glitter, like the ceiling fan. But others called her behavior "childish" and "toxic."
---
Looks like the home improvement boom of 2020 isn't going away in 2021.
A study conducted by OnePoll, on behalf of Puffy, found that 70% of respondents said they are upping their home décor game in 2021. Seems 55% said they did a home makeover project in 2020, and 71% said that, after spending more time at home than ever last year, they're planning to take the project to the next level this year. (
SWNS
)
---
Want some cereal in your coffee? 
International Delight has rolled out Fruity Pebbles and Cocoa Pebbles Coffee Creamer. Yep, this is a real thing. "The creamer on its own is the exact flavor of Fruity Pebbles cereal. It's phenomenal. Furthermore, the flavor still shines through in coffee! Many coffee creamers have their flavor drowned out by that of coffee, but not this one! Even with a small amount of creamer, the Fruity Pebbles flavor is noticeable," 
@CandyHunting
 wrote in its review. 
Yum? 
(
Delish
)
---
Now this is automation we can get behind …
 This week, during the all-virtual Consumer Electronics Show, Samsung introduced a trio of robots that can do everything from pick up dirty laundry and put away groceries to pour you a glass of wine . And no, they're not yet available just yet… Finally, parts of the Jetsons are coming to fruition! (
Food & Wine
)
Podcast: Play in new window | Download | Embed
Subscribe Apple Podcasts | Google Podcasts | Spotify | Stitcher | Email | TuneIn | RSS | More