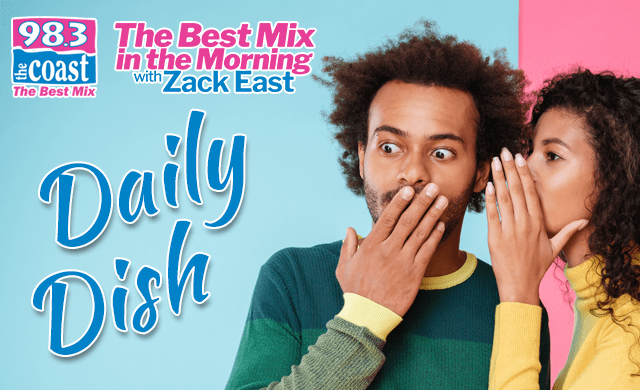 Edward Scissorhands Director and Creator Tim Burton 
approves of 
Timothée Chalamet
's turn as the son of  Edward Scissorhands in that Cadillac Super Bowl ad, which also featured star Winona Ryder. In a statement, the director says, "It's rare when a work you're proud of continues to live on and evolve with the times, even after 30 years. I'm glad to see Edgar coping with the new world! I hope both fans and those being introduced to Edward Scissorhands for the first time enjoy it." (
AV Club
)
---
A remake of 
The Wizard of Oz
 is in the works at New Line Cinema, according to 
Variety
. 
Nicole
Kassell
 (
Watchmen
) will direct what the producers call a "fresh take" on the classic story.
---
Alex Trebek's wardrobe from Jeopardy! has been donated to the homeless for use during job interviews.
According to 
Deadline
, "14 suits, 58 dress shirts, 300 neckties and various other items of clothing that once belonged" to the host has been gifted by the game show and the Trebek family to The Doe Fund, an organization that provides paid work, housing and vocational training to the homelessness.
It was Trebek's son Matthew Trebek who suggested the clothing be given to those participating in the organization's reentry program to be worn on job interviews.
Jeopardy! executive producer Mike Richards says, "During his last day on set, Alex extolled the virtues of everyone opening up their hands and their hearts to those who are suffering. Donating his wardrobe to those who are working to rebuild their lives is the perfect way to begin to honor that last request."
Alex died from pancreatic cancer on November 8th.
---
Things are getting worse for actor Armie Hammer. Now, the internet thinks he is a murderer.
The actor has been accused of having cannibalism sex fantasies, which were first brought to light by Instagram account House of Effie.
Then on January 31st, hikers discovered human remains in San Bernardino County's Wonder Valley. Last year, Armie worked at a construction site nearby.
Then another Instagram account, DeuxMoi, claimed that a shocking story about the actor would be published soon. Responding to that report, House of Effie said, "What he and his friends have done is worse than anything I have posted. Justice will be served."
Internet sleuths put it all together and began spreading rumors that the star was behind the possible murder.
The rumors got so rampant that police had to shoot them down. A spokesperson for the San Bernardino County Sheriff tells 
The U.S. Sun
, "Armie Hammer's name hasn't come up as a suspect at all. We have no plans to investigate him. We have not identified the remains."
The actor was recently dropped by his agency amid his "cannibal" scandal.
Podcast: Play in new window | Download | Embed
Subscribe Apple Podcasts | Google Podcasts | Spotify | Stitcher | Email | TuneIn | RSS | More