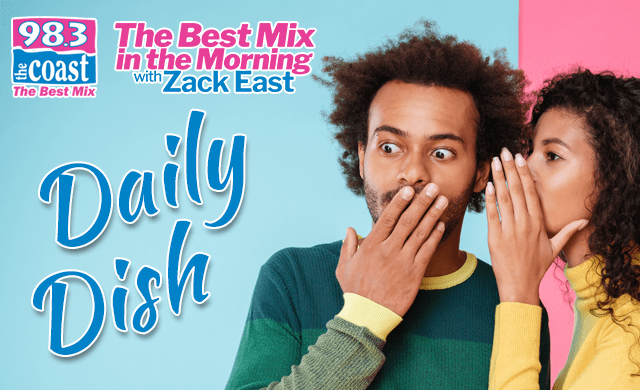 Thursday in court, Britney Spears won a partial victory. The judge denied her father's request to regain full control of the conservatorship.
Jamie Spears
 must share equal power with 
Bessemer Trust
, a company that Britney selected last year. She wanted Bessemer to become the sole conservator and asked the judge to dismiss her father.
Judge
 Brenda Penny
 split the difference. Bessemer and Jamie are co-conservators of Britney's estate. Together, they will map investment plans and budgets for Britney. The court wishes to hear these decisions in two scheduled hearings mid-March and late-April. (
Variety
)
---
Shia LaBeouf denies every one of the claims ex-girlfriend FKA Twigs brought against him in her lawsuit.
The singer, born Tahliah Barnett, sued LaBeouf in December, claiming he sexually and physically assaulted and battered her, and knowingly gave her a sexually transmitted disease.
In a response to her suit, his legal team says the actor "denies, generally and specifically, each and every allegation contained in [Barnett]'s Complaint, denies that [Barnett] has sustained any injury or loss by reason of any act or omission on the part of [LaBeouf], and denies that [Barnett] is entitled to any relief or damages whatsoever."
LaBeouf also wants Twigs to be ordered to pay for his legal costs.
Earlier this week, the star stepped away from his talent agency CAA and is now on an acting hiatus. A source says the break is "so that he can get the help he needs."
---
Woman's Day magazine claims Brad Pitt's former married girlfriend, Nicole Poturalski, is around five months pregnant. A source says the couple split up five or six months ago. "If Nicole is indeed pregnant, he would be blindsided. But he'd certainly take this matter seriously. He'll want to be 100 percent sure and will want to check in on Nicole to see that everything is OK. Angelina was appalled by Brad's decision to take Nicole to the chateau. The baby news would be heartbreaking for her."
---
HBO Content Chief Casey Bloys tells Entertainment Weekly that HBO Max will most likely air the "Friends" reunion special this Spring. "I don't know exactly. I would imagine maybe they're doing some bits here and there. But yes, the idea is that they would be together. The COVID situation has been complicated — not just for this, but for television production across the board. So we're kind of dealing with that as it comes, but it will be this spring."
Podcast: Play in new window | Download | Embed
Subscribe Apple Podcasts | Google Podcasts | Spotify | Stitcher | Email | TuneIn | RSS | More