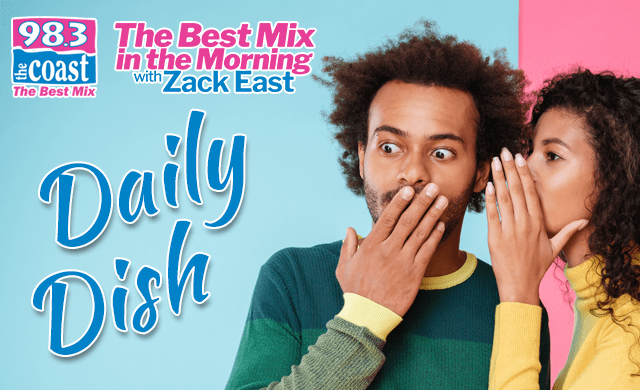 How does "President The Rock" sound? Apparently Dwayne Johnson is mounting a campaign to run for president in 2032. Also, his new NBC series premiered last night. The series follows him in three different stages of his life. The 'Fast and the Furious' actor told USA Today that he would consider running for the Oval Office if "that's what the people wanted." Right now, though, he is focused on making his new TV show a hit.
The NY Post says Larry King's widow, Shawn, is going to contest his will in court. She is upset that he left his estate to his five children instead of her. The newspaper quotes Shawn as saying, "We had a very watertight family estate plan. It still exists, and it is the legitimate will. Period. And I fully believe it will hold up, and my attorneys are going to be filing a response, probably by the end of the day."
First a baby announcement, now an interview with Oprah Winfrey! Prince Harry and Meghan Markle are getting ready for a chat with Lady O. CBS says the primetime special will cover everything with Meghan from stepping into life as a Royal, marriage, motherhood, philanthropy and more. Later in the sit down, Oprah and Meghan will be joined by Prince Harry. They'll talk about their recent move to the US and their future hopes and dreams. Oprah has spoken highly of Meghan in the past. The 90-minute special will air on CBS on Sunday, March 7.
Podcast: Play in new window | Download | Embed
Subscribe Apple Podcasts | Google Podcasts | Spotify | Stitcher | Email | TuneIn | RSS | More
Podcast (meet-the-makers): Play in new window | Download | Embed
Subscribe Apple Podcasts | Google Podcasts | Spotify | Stitcher | Email | TuneIn | RSS | More