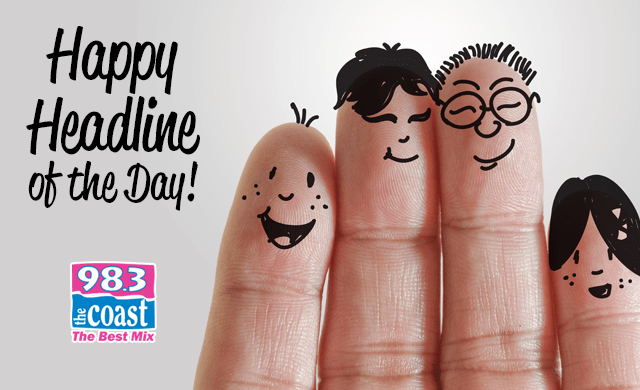 When the cold weather storms hit Texas last week, delivery driver Chelsea Timmons was in the wrong place at the wrong time.
She was attempting to make a delivery to Doug Condon and Nina Richardson in Austin around Valentine's Day, when her car slid down the driveway of their home, into their flowerbed — and broke down. The car wouldn't start. Chelsea was stuck.
When Doug and Nina learned that a tow truck wasn't available because of the terrible weather, they invited Chelsea into their home.
Her bad luck ended up turning into good luck.
Chelsea stayed with Doug and Nina for five days. They weathered the storm by enjoying meals together — and, mostly, just staying warm. Near the end of her stay, Chelsea baked a cake for the couple to show her appreciation for their generosity.
And finally, after five days, things cleared up enough for a repair truck to show up and get Chelsea's car moving again.
It was an unusual Valentine's Day for everyone involved, but it was also one that they will never forget. (
KMOV-TV
)
Podcast: Play in new window | Download | Embed
Subscribe Apple Podcasts | Google Podcasts | Spotify | Stitcher | Email | TuneIn | RSS | More