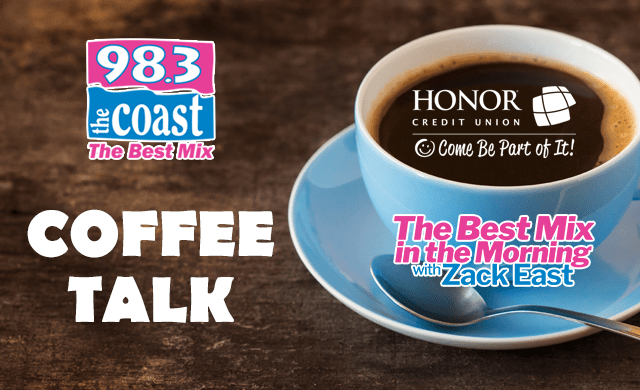 TODAY IS:
Play Tennis Day

Banana Bread Day
---
If you could stay one age for the rest of your life, what age would it be?
 Seems for a majority of people, the perfect age is … 36. A survey found that only 40% of those polled would want to be stuck in their 20s forever. For most, mid 30s is the sweet spot. (
SWNS
)
---
Do you have good sense of humor?
Good news – you'll probably live longer. A study from Norway found that people with a healthy sense of humor – those who like to make others laugh and can laugh at themselves — live an average of eight years longer than their grumpy peers. And researchers out of Stanford believe that during difficult times laughter is a great tool for maintaining both mental and physical health. (
Travel & Leisure
)
---
Telehealth
has become the new normal for doctor's visits because of COVID, but it turns out Americans really like seeing their doctors remotely — and look forward to doing it even after it's safe to resume our normal lives. According to a recent survey by Kaiser Permanente, 98% of respondents have used telehealth in some form over the past year and 85% would prefer telehealth for their next doctor's appointment — pandemic or not. (
Daily Motion
)
---
In a wonderful sign that life is returning to somewhat normal, The Krasl Art Fair on the Bluff was approved by the St. Joseph City Commission last night to happen, with some safety restrictions, in July of this year on Lake Bluff Park. And, Six Flags says 
it'll open all
 of its 26 amusement parks for the 2021 season. There'll be capacity limits and reservations required along with face masks. Six Flags is working on exact dates it'll reopen. In the meantime, the company is looking to hire thousands for the season.
Podcast: Play in new window | Download | Embed
Subscribe Apple Podcasts | Google Podcasts | Spotify | Stitcher | Email | TuneIn | RSS | More