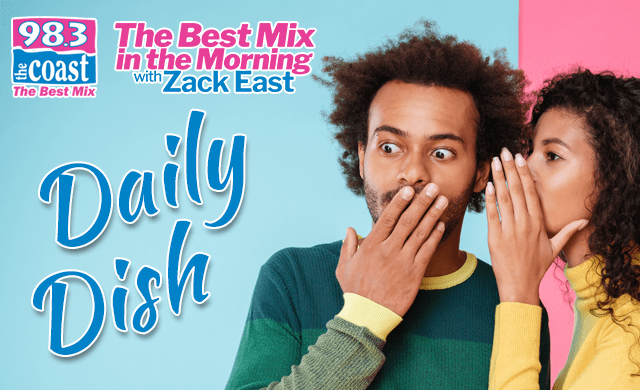 Woody Allen calls the HBO documentary about his alleged sexual abuse a "hatchet job."
The first episode of Allen v. Farrow aired on Sunday, and in it, Mia Farrow's adopted daughter Dylan Farrow detailed the abuse she allegedly experienced at the hands of the director when she was a young girl.
On Monday, Allen and his wife, Soon-Yi Previn, sent out a joint statement claiming the filmmakers "spent years … collaborating with the Farrows and their enablers to put together a hatchet job riddled with falsehoods. Woody and Soon-Yi were approached less than two months ago and given only a matter of days 'to respond.' Of course, they declined."
The first episode in the four-part series also chronicled how Mia met Woody and brought him into her family.
---
Prince Harry and Meghan Markle have joined the relief efforts in Texas following last week's winter storm.
The Duke and Duchess of Sussex have made a large donation to the Genesis Women's Shelter & Support facility in Dallas which suffered devastating damages. The money, which is coming from the couple's nonprofit Archewell Foundation, will be used to replace the roof on the facility and make other repairs. Genesis Women's Shelter, which provides support for women and children in abusive situations, thanked the couple and said, "Not only will this gift provide for our critical needs, it shines an international spotlight on violence against women and children, letting survivors know that they are not alone." (
People
)
---
The Daily Star says actor Zac Efron has given up his Hollywood lifestyle in exchange for a life in the Australian Outback. He is quarantining in a $140,000 fifth wheel RV. The motorhome has a double bed, a leather couch, a shower, automatic pop-up televisions, hot water and a full kitchen.
---
Chip and Joanna Gaines' Waco, Texas restaurant is under water because of the recent winter storms. They posted: "Here in Waco, we opened the doors to a busted pipe that flooded our restaurant… but we know this same story is playing out across the state, with so many people facing far worse. But there is something we can do now… We can work to change what tomorrow holds for a lot of these people. Let's do some good today."
Podcast: Play in new window | Download | Embed
Subscribe Apple Podcasts | Google Podcasts | Spotify | Stitcher | Email | TuneIn | RSS | More