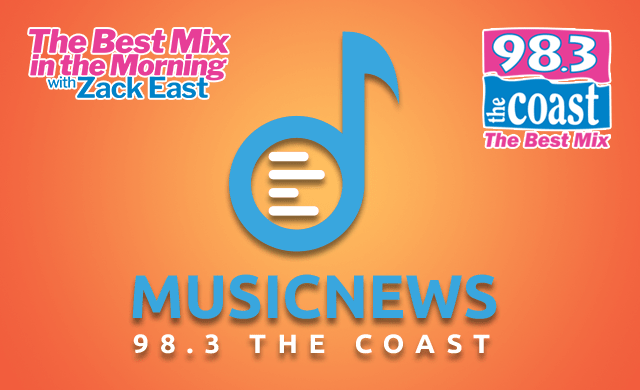 Grammy-winning electronic act Justice is looking for some justice — because they say Justin Bieber "borrowed" their logo for the cover of his new album.
The group's management tells 
Spin
, "Bieber's team emailed us in May of 2020, asking to be looped in with Justice's graphic designer to discuss a logo. We tried to set up a call between Bieber's team and our designer, but the call was never completed. No one ever mentioned an album called 
Justice 
or a logo that says 
Justice
."
Justin's reps have not commented, but the French band tossed off a snarky 
Instagram
 post offering Bieber a design job.
---
Everybody has a favorite Taylor Swift lyric, including Taylor Swift.
She tells 
People
magazine that she's especially proud of a line she wrote for 
Folklore
's "The Last Great American Dynasty." She says, "I'm really proud of 'She had a marvelous time ruining everything' because it's about what happens when women step out of their cages and run. It can be a real pearl-clutching moment for society when a woman owns her desires and wildness."
Taylor says the song was inspired by the extremely colorful life of Rebekah Harkness, the onetime owner of the lavish Rhode Island mansion that the singer bought a few years back.
---
Jon Bon Jovi tells The Irish Times newspaper that he didn't think 'Livin' On A Prayer' was going to be a hit. "I remember walking out of the room with Richie and I said, 'Eh, it's okay. Maybe we should just put it on a movie soundtrack.' Richie looked at me and said, 'You're an idiot. It's really good.' I said, 'I just don't know where it's going.' But, my God, who knew? Not us, I can assure you. It was created on a day when none of us had any ideas. We just had a conversation, and it came out of that. I'm sure happy my name's on it!"
Podcast: Play in new window | Download | Embed
Subscribe Apple Podcasts | Google Podcasts | Spotify | Stitcher | Email | TuneIn | RSS | More