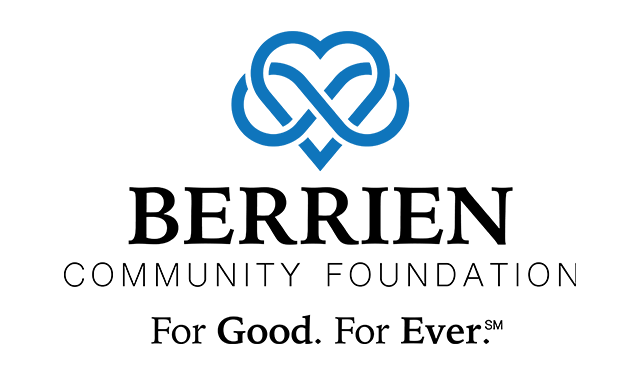 Susan from Berrien Community Foundation is joined by Mike from Community Healing Centers to discuss a new grant Berrien Community Foundation secured that will help the Carol's Hope drug crisis intervention center right here in Berrien County.
---
BCF Focuses on helping resources meet needs in our community.  We do this with Grants, scholarships, donor advised funds, etc…but we also keep our eyes out for opportunities to bring resources to our community from outside sources.  One great of example of this is searching out grants available only to Community Foundations.    A few years ago BCF secured a $258,000 grant from the Michigan Health Endowment Fund to support a program to provide medical and social care teams to better serve senior citizens in Berrien County.
We recently received a $60,000 grant from the Community Foundation of S.E. Michigan in partnership with a group called Vital Strategies.  This grant was only available to Community Foundations in Michigan.  It was called the Michigan Harm Reduction Grant.  This grant was looking for great projects that could help a community reduce the harm that is caused by drug addiction.  We went seeking a partner in Berrien County that is doing work on drug addiction and found one in the Community Healing Centers.
BCF Reached out to Community Healing Centers which is an expert on the community crisis caused by drug addiction.  CHC is the parent organization of a local nonprofit in Berrien County, Carol's Hope, a drug crisis intervention center. We partnered with them to apply for the MI Harm Reduction grant.
The grant will allow Carol's Hope to increase access to their crisis intervention specialists as well as increase education to the community about the availability of Narcan to help reduce drug overdose deaths in Berrien County.  These two projects will not only reduce the terrible affects that drug addiction has on families and individuals, but it will also take a burden off of local law enforcement and health care systems.
CHC strives to strengthen our communities by helping children, families, and adults heal from the trauma of abuse, addiction, and behavioral and mental health disorders.  CHC believes that reaching out to our community with prevention, intervention and treatment services, is an effective, efficient way to deliver care, information, and support to those in need.
Carol's Hope is a 24-hour crisis intervention facility that provides a supervised, supportive setting for individuals with substance use and co-occurring disorders. As an alternative to emergency room care, the center provides clients a welcoming environment where individuals can develop a Recovery Plan and connect to services.
Check out our website at www.berriencommunity.org , sign up for our newsletter, or call our office at 269-983-3304.
Podcast: Play in new window | Download | Embed
Subscribe Apple Podcasts | Google Podcasts | Spotify | Amazon Music | Android | iHeartRadio | Stitcher | Email | TuneIn | RSS | More