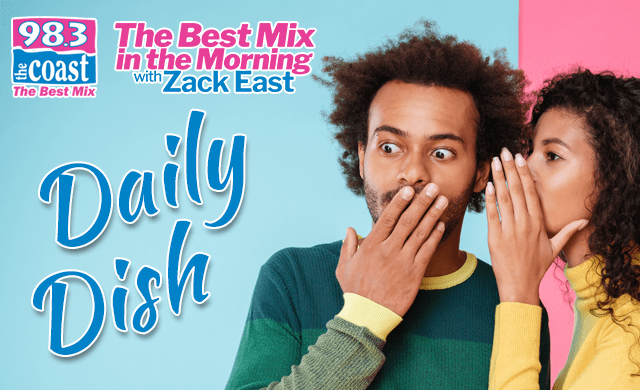 Prince Harry is in England for Prince Philip's funeral, but he's without his wife.
Buckingham Palace issued a statement saying that Meghan Markle remained in California because she's "been advised by her physician not to travel." Meghan is in the final few months of her pregnancy after suffering a miscarriage last year.
Philip's funeral will take place Saturday at Windsor Castle outside London. (
People
)
---
Nick Cannon is expecting another set of twins.
Nick and Mariah Carey famously had Moroccan and Monroe in April 2011. Now he and DJ Abby De La Rosa are expecting twins. She says, "I know the Lord has destined me and prepared me for the gift of not one but two little angels… I pray that God gives you both the strength to walk brave and boldly in your individual truth just like your Daddy.
Nick is going to have some pretty hefty diaper bills. His ex-girlfriend 
Brittany Bell 
gave birth to their daughter 
Powerful Queen Cannon 
this past December. (
People
)
---
Some people in the Dominican Republic aren't too happy to have Vin Diesel as a neighbor.
They accuse Vin's security detail of being overly aggressive. One fed-up neighbor wrote him a letter that reads, "For a few weeks I have personally witnessed and heard from fellow homeowners the unprecedented and abusive display of your security people around our homes and beach. Interrogating us, blocking our street with five or six SUVs. Stopping residents while walking when you ride your bicycle."
But a source close to Vin says he's been vacationing there for 20 years and gotten along with everyone. The source says he even handed out Easter baskets to people in the area, and that the only reason for the heavy security during the bike-riding incident was that his whole family was there. (
TMZ
)
---
The makers of the "Magic Mike" film franchise are launching a new reality dance show on HBO Max that will turn men who have "lost their magic" into strippers. The series is being produced by "Magic Mike" film star Channing Tatum and will feature 10 men who compete for the title of "Real Magic Mike." 
Casting is currently underway
 and they hope to premiere later this year.
Podcast: Play in new window | Download | Embed
Subscribe Apple Podcasts | Google Podcasts | Spotify | Amazon Music | Android | iHeartRadio | Stitcher | Email | TuneIn | RSS | More