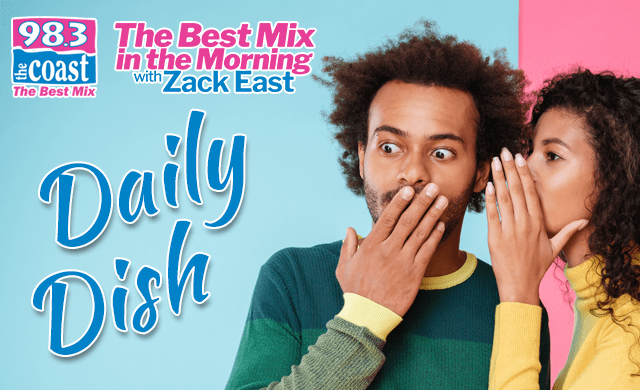 Sharon Osbourne did her first interview since leaving The Talk last month.
She left over an on-air disagreement with co-host Sheryl Underwood after Sharon defended her friend, British journalist Piers Morgan, over his criticism of Meghan Markle following her interview with Oprah Winfrey.
Friday on HBO's 
Real Time With 
Bill Maher
, 
Sharon said, "It's not fair, because it isn't about being a racist. It's about maybe not knowing what is correct and woke for your language that day, because it changes from day to day…
"I've been called so many things in my life, I am so used to being called names, but a racist is one I will not take."
Sharon, who was reportedly given a $10 million payout, added, "I'm going to be just fine. I'm fine. I'm a fighter. I'm fine."
But she did question Prince Harry's own feelings about race and privilege. "You know when they say with white privilege? Right there with Harry. He's the poster boy. He sits there and says daddy cut him off so he's not on the wages anymore and he was boo-hooing about it. You can't feel empathy for that because you are healthy, bright educated young man. You can go do whatever you want to do. Your life is your own."
---
Mossimo Giannulli is a free man.
The fashion designer, who was convicted for his role in the college admissions scandal, has completed his five-month sentence. Mossimo was released from a federal prison in California earlier this month and was able to complete the remainder of his sentence at home.
Mossimo's wife Lori Loughlin served two months in prison before being released in December.
The couple pleaded guilty in May to paying $500,000 to get their two daughters into the University of Southern California as crew recruits even though they never participated in the sport.
---
Matthew McConaughey has a real shot at becoming the next governor of Texas.
In a new poll by The Dallas Morning News and The University of Texas Tyler, 45% of the registered voters surveyed said they'd vote for the actor.
Meanwhile, only 33% said they'd support incumbent Governor Greg Abbott.
McConaughey recently said he'd consider running for the office, and added that "it would be up to the people" on whether he did or not.
Podcast: Play in new window | Download | Embed
Subscribe Apple Podcasts | Google Podcasts | Spotify | Amazon Music | Android | iHeartRadio | Stitcher | Email | TuneIn | RSS | More