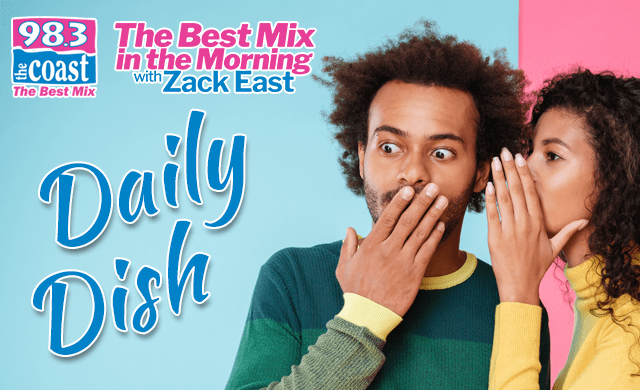 The people who allegedly dognapped 
Lady Gaga
's two French Bulldogs and shot her dog walker were arrested today (Thursday), according to 
TMZ
.
The woman who "found" the dogs was among those arrested.
TMZ says the key evidence in the case was a "video of where the dogs were dropped off in an alley days after the February 24th dognapping."
While investigators initially believed the incident was part of a gang initiation, they now say the suspects were part of a dog-stealing ring.
According to sources, the suspects bailed on the dogs after getting nervous by all the publicity surrounding the incident. They were also hoping to cash in on the $500,000 reward. The woman who "found" the dogs, however, never got the money.
The poches were returned to Gaga unharmed, and the dogwalker, Ryan Fischer, is recovering after several weeks in the hospital.
---
Josh Duggar
 was arrested by Homeland Security on Thursday, 
People
 magazine reports.
The former 19 Kids and Counting star was being held without bond in an Arkansas jail.
As of Thursday night, his charges were not disclosed.
Josh, 33, has had a number of run-ins with the law over the years. In 2015, it was revealed that he had been investigated as a teen for inappropriately touching five underage girls, including two of his sisters.
In 2019, Josh was accused of real estate fraud and was "being sued for 'quiet title' and breaching a contract, according to court records."
Josh's place of employment, an Arkansas car dealership, was also previously raided by Homeland Security as part of an "ongoing federal investigation" in November 2019.
His arrest comes days after his wife Anna announced that she and Josh are expecting their seventh child together.
---
The first photos of Nicole Kidman in that upcoming Lucille Ball bio-pic have hit the internet, and fans aren't sold.
Nicole was recently photographed on the Los Angeles set of Being the Ricardos along with co-star Javier Bardem, who plays Desi Arnaz. Though she wore a curly red wig, fans were fuming because they don't think she resembles the I Love Lucy star.
One person wrote, "I love her but she looks nothing like Lucy."
Another said, "She's a good actress but this is not the role for her."
Many others suggested another famous redhead play the part. "Debra Messing should be Lucille Ball," one person added. "Brutal casting. Nicole has zero sense of humour."
Writer and director Aaron Sorkin defended the casting in an interview with Entertainment Tonight. He said, "They're going to be fantastic…These are two of the greatest actors ever."
Podcast: Play in new window | Download | Embed
Subscribe Apple Podcasts | Google Podcasts | Spotify | Stitcher | Email | TuneIn | RSS | More