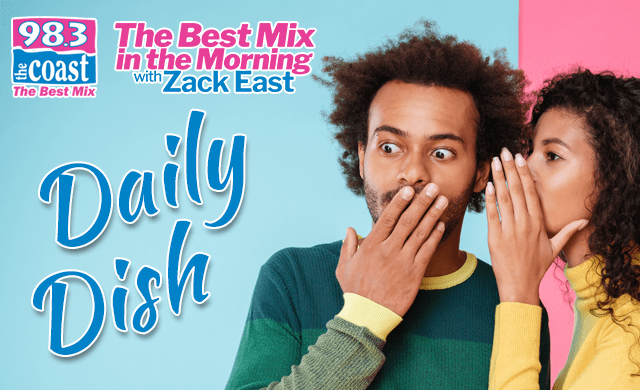 Bill and Melinda Gates are getting divorced after 27 years of marriage.
In a statement that the Microsoft co-founder tweeted out, the two say, "After a great deal of thought and a lot of work on our relationship, we have made the decision to end our marriage. Over the last 27 years, we have raised three incredible children and built a foundation that works all over the world to enable all people to lead healthy, productive lives. We continue to share a belief in that mission and will continue our work together at the foundation, but we no longer believe we can grow together as a couple in this next phase of our lives. We ask for space and privacy for our family as we begin to navigate this new life."
Melinda was a marketing manager at Microsoft when the two met at a dinner for the company's employees in 1987. They have three children.
With a net worth of $130 billion, Bill Gates is the world's fourth richest person.
---
Will Smith doesn't have a positive body image.
The 52-year-old posted a shirtless photo of himself on Instagram, and wrote, "I'm gonna be real wit ya'll. I'm in the worst shape of my life."
The star got plenty of support.
British singer-songwriter Sonna Rele commented, "You're Will Smith!! You can be in whatever shape you want."
And Tonight Show bandleader Questlove said, "This is the most amazing post in the history of social media."
---
Michael Jackson's estate has beaten the IRS in a battle over the value of the late entertainer's name and likeness.
According to the 
Wall Street Journal
, U.S. Tax Court Judge
 Mark Holmes
 found that the singer's name and likeness were worth just over $4 million when he died in 2009 — not the $161 million the feds believed. Though the IRS did win on some minor points, the government will get far less in taxes on Jackson's estate under this decision.
Podcast: Play in new window | Download | Embed
Subscribe Apple Podcasts | Google Podcasts | Spotify | Stitcher | Email | TuneIn | RSS | More