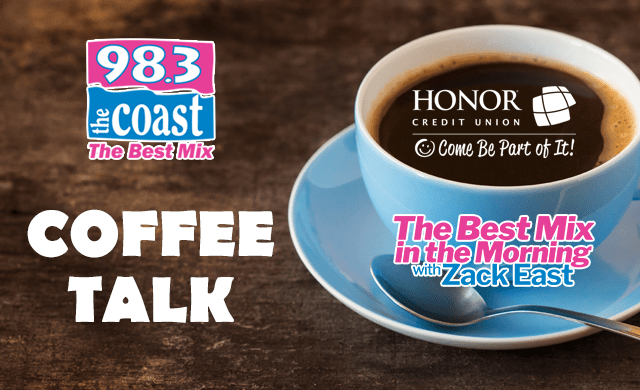 TODAY IS:
National Limerick Day: A good day to write a limerick.

National Odometer Day: How many miles have you put on your car in the last year?
---
It's National Nurses Week and the Crocs footwear brand is honoring these hardworking heroes
by offering 10,000 pairs of shoes to healthcare workers each day until Friday (until supplies run out). Medical professionals should log on daily at 12 p.m. ET on 
Crocs website
 to claim a pair. (
Insider
)
---
Sure, guard dogs are cool
, but now they're going to have to share top billing with guard cats. An animal group in Chicago has recruited a thousand feral cats to help protect the Windy City against a growing rodent invasion. The feisty felines are part of the Tree House Humane Society's Cats at Work program, which takes strays, spays or neuters them, and then releases them to do their stuff. Just in time, too. Chicago was recently named "America's rattiest city" by Orkin pest control. (
WGN
)
---
Italians are pizza purists
, so I'm not sure how this will go, but apparently there's a new vending machine in Rome that promises to fully cook a made-to-order pizza in just three minutes. The Mr. Go machine makes four different kinds of pizza — margherita, four cheese, spicy pizza alla diavola, and a pancetta pizza. The machine made its first pie on April 6th and has sold about 900 since. (
Food & Wine
)
---
Do you have a bucket list for this summer?
 Seems lots of people do. 66% of people in a new 
survey
 by Outdoorsy said they had made a summer bucket list, and 60% said they want to try something new during their vacation this summer – like waterskiing, wakeboarding, and skydiving. 62% said they want to spend their summer vacation surrounded by nature.
Here are the Top 10 Activities on People's Summer Bucket List:
Camping — 47%

Waterskiing — 44%

Wakeboarding — 43%

Surfing — 41%

Hiking — 41%

Skydiving — 36%

Fishing — 35%

Mountain climbing — 34%

Sunbathing — 31%

Going to a national park/monument — 30%
Podcast: Play in new window | Download | Embed
Subscribe Apple Podcasts | Google Podcasts | Spotify | Stitcher | Email | TuneIn | RSS | More