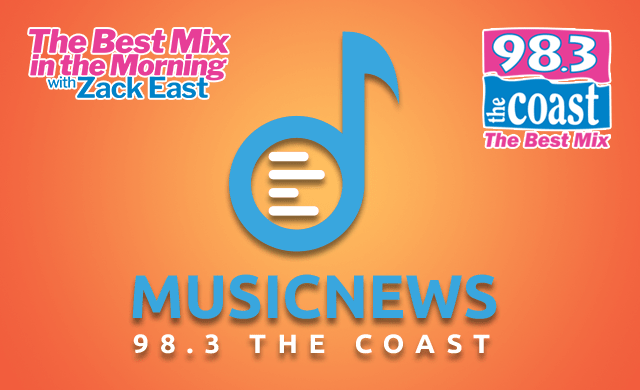 Madonna got back to her roots on Thursday night by kicking off Pride Weekend with a short surprise show at a hipster Big Apple party.
A blue-wigged Madge treated partiers at Boom X Pride to versions of "Hung Up" and "I Don't Search I Find" — which she sang from the top of the lounge's bar, rather than a stage. She told the packed room, "To not celebrate Pride without people would have been a tragedy for me. Take nothing for granted because you never know what's waiting for all of us around the corner."
---
Ed Sheeran reached out to Bono of U2 for some career and life advice when he found out he was going to be a father.
Sheeran tells 
Zane Lowe
 that he'd just watched their documentary 
Rattle and Hum
 and realized he was around the same age as Bono when that film was made. "U2 played stadiums on their third record or whatever. And Bono was 28 and he finished his live tour at 29 and then had his first child…and then they went on to have like a 30-year career of still playing stadiums. And I was like, 'This is the one guy I feel like…I could relate to.'"
Ed says he had a three-hour chat with Bono, who explained "about how he navigated being a father, like where his kids went to school and how they did tours and stuff like that."
Sheeran and Bono were sort of connected before that call — Ed's Divide tour grossed $736.7 million, surpassing the previous $735.4 million record set by U2 in 2011.
---
Kelly Clarkson keeps adding to her trophy shelf, but her latest awards aren't for her singing prowess — they're for her television success.
Kelly nabbed two trophies at the 48th Annual 
Daytime Emmy Awards
, which aired Friday night on CBS. 
The Kelly Clarkson Show
 was named outstanding talk show, beating 
The Ellen DeGeneres Show,
 which had won in that category for the last two years.
Kelly was also named outstanding entertainment talk show host; her second win in a row in that category.
As 
Billboard
 notes
, Kelly now has as many Emmy as she has Grammys: Three.  That's impressive, considering she's only been doing the TV hosting thing for a couple of years, while she's been a recording artist since 2002.
Podcast: Play in new window | Download | Embed
Subscribe Apple Podcasts | Google Podcasts | Spotify | Stitcher | Email | TuneIn | RSS | More