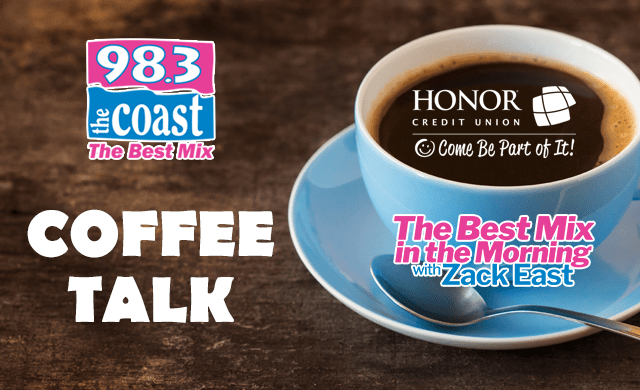 TODAY IS:
Social Media Day: Otherwise known as Wednesday

Meteor Watch Day: A good day to look up
---
A 70-year-old New York Yankees fan got to live out her life-long dream Monday night
— by serving as the 
team's bat girl
. Gwen Goldman initially sent a letter to the team in 1961, asking if she could be a bat girl for one game. The general manager of the Yankees at the time sent her a response that said, "In a game dominated by men a young lady such as yourself would feel out of place in a dugout."
Goldman held on to the letter for all these years and earlier this year her daughter, Abby, sent a copy to the Yankees current general manager, Brian Cashman. He invited Goldman to be a bat girl and throw out the first pitch and said it wasn't "too late to reward and recognize the ambition you showed in writing that letter to us as a 10-year-old girl."
---
Speaking of women being recognized in sports …
 Former soccer star 
Mia Hamm
 broke her share of records during her playing career, and although she retired in 2004, the Hall of Famer still managed to set a new record last weekend. Her 1992 rookie card, which was made available in an issue of 
Sports Illustrated For Kids
 after her first World Cup appearance, sold at auction for $34,440 — making it the most expensive female sports card ever. Goldin Auctions founder Ken Goldin says, "It validates that there's a legitimate market for women's sports." (
ESPN
)
---
Back in the '70s and '80s some doctors would wire patients' jaws shut to help them lose weight.
Sounds barbaric, right? Well, there's a new version of that weight-loss method. New Zealand and U.K. 
researchers have developed
 a device called DentalSlim Diet Control that uses magnets affixed to the back teeth to restrict the person's jaw from opening more than 2 millimeters, allowing for only a liquid diet. Volunteers who've tried the new gadget say they've lost 14 pounds in two weeks.
Podcast: Play in new window | Download | Embed
Subscribe Apple Podcasts | Google Podcasts | Spotify | Stitcher | Email | TuneIn | RSS | More