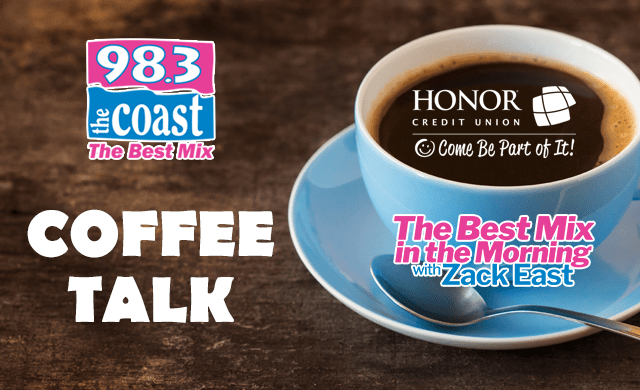 TODAY IS:
National Daquiri Day

National Get Out of the Doghouse Day
---
Yet another reason to avoid a public wedding proposal …
 especially not one at a baseball stadium. A man in the stands at Polar Park for a Worcester Red Sox minor league game was introduced to the crowd as he got down on one knee to propose to his girlfriend. Only problem? She was clearly not ready and ran off. Oof. Naturally, the video was shared on social media, where spectators can be heard saying, "Oh my god." (
Independent
)
---
The idea of a four-day workweek is really popular …
 On the heels of that research from Iceland showing that employees working a four-day workweek were happier and just as productive, a new 
YouGov poll
 found that 67% of Americans said they would prefer a four-day workweek with 10-hour days. Just 21% said they preferred a five-day workweek with 8-hour days. 12% said they didn't know.
---
Cheers to this!
 A 
study
 from Iowa State University found that having wine – particularly red wine — and cheese every day can prevent Alzheimer's. Of course, moderation is key.
---
Kids seem to have a superpower for finding all the goodies you've stashed in the back of the cupboard, so Oreo is helping you take things to the next level.
They've just announced a new "Protection Program," designed to hide Oreo Thins from your family using camouflaged packaging.  They still say "Oreo Thins" on the front, but the sides look different, so you can stack them wherever you'd want to hide them:  The cupboard, the freezer, the closet, or in the car.
The 
spines
 make the Oreos look like:  A cookbook . . . a package of frozen vegetables . . . a pack of t-shirts . . . and a car owner's manual.  For now, they're only available through an online sweepstakes.  The deadline is Friday.
Podcast: Play in new window | Download | Embed
Subscribe Apple Podcasts | Google Podcasts | Spotify | Stitcher | Email | TuneIn | RSS | More