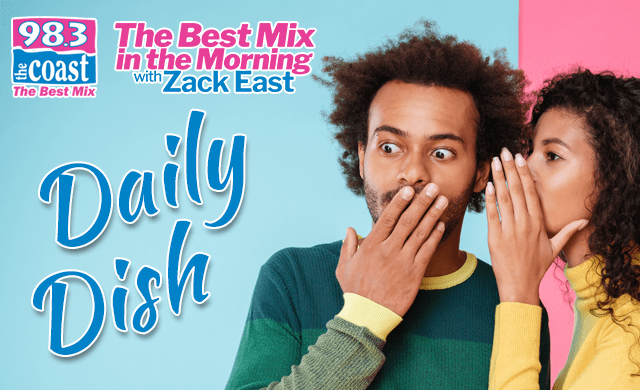 Anna Faris is a married woman again.
The former Mom star revealed on her podcast, Anna Faris Is Unqualified, that she and fiancé Michael Barrett secretly eloped.
She said, "I think we've spent the last year in a place of reflection, in a place of kind of prioritization to some degree, a place of anxiety, a place of like, whatever, assessment. But I'm looking around, just so, just my fiancé's right … he's now my husband."
Anna said she and the cinematographer wed in a courthouse ceremony on San Juan Island in Washington state. "Yes, we eloped … I'm sorry. I didn't know … I'm sorry, honey. I just blurted that out, but it just feels [like] I can't say fiancé anymore. Thank you, it was awesome. It feels great."
This is Anna's third marriage. She was married to Ben Indra from 2004 to 2008 and and then to Chris Pratt from 2009 to 2018.
---
A New Orleans mansion reportedly owned by Jay-Z and Beyonce was set on fire Wednesday night.
Officials are calling it a case of arson after initially receiving a call about a suspicious person on the scene and discovering the house was on fire.
A crew of 22 firefighters responded to the one-alarm fire in the Garden District at about 6 p.m. and spent more than two hours battling the blaze.
There were no injuries. (
TMZ
)
---
Looks like there'll be more writing from MATT DAMON and BEN AFFLECK in the future.  They recently reunited to write "The Last Duel".  And it sounds like it'll lead to more collaborations.
Quote, "I think we'll write a lot more in the future just because it didn't turn out to be as time-consuming as we thought."
Matt and Ben won an Oscar in 1997 for Best Original Screenplay for "Good Will Hunting".
Looking back, Matt said their old process was inefficient because they didn't really understand structure.  Quote, "We wrote thousands of pages . . . we'd be like, 'Well, what if this happened?' and then we'd just write different scenes."
So this time around, they reined things in.
Matt said, quote, "'The Last Duel' is more about perspective . . . So Ben and I wrote the male perspectives and Nicole Holofcener wrote the female perspective."
Podcast: Play in new window | Download | Embed
Subscribe Apple Podcasts | Google Podcasts | Spotify | Stitcher | Email | TuneIn | RSS | More