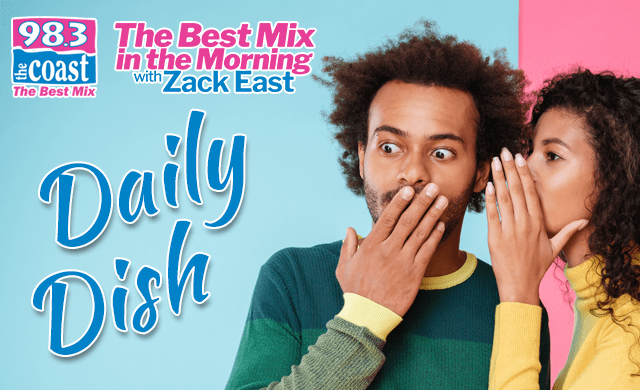 Legendary standup comedian Jackie Mason died Saturday in New York City. He was 93.
Mason, who gave up being a rabbi for a career in comedy, had a series of successful one-man shows on Broadway. He also voiced the father of Krusty the Clown on The Simpsons, a role that won him an Emmy in 1992.
In the 2004 TV special Comedy Central Presents: 100 Greatest Stand-Ups of All Time, he was ranked number-63.
---
Angelina Jolie has scored a major legal victory in her custody battle with Brad Pitt.
Angie had demanded that the judge in the case be removed because of a conflict of interest, and now she's gotten her wish. The California Court of Appeal has ruled that 
Judge John Ouderkirk
 is out, according to 
Us Magazine
.
The removal means that the current custody agreement could be tossed out and the proceedings could start over.
Brad has been granted joint custody of their six children, despite Angie's objection. A source had once said, "She will never forgive him. She maintains it's far from over and still believes that justice will prevail."
---
LeVar Burton
's weeklong stint as a 
Jeopardy!
 guest host begins this Monday. LeVar has been very vocal about wanting to be the permanent host. 
David
Faber
 (August 2nd-6th) and 
Joe
Buck
 (August 9th-13th) will follow as hosts. (
Variety
)
---
On Thursday night, rapper
Kanye West
held a listening party for his new album
 "Donda" at Mercedes-Benz Stadium in Atlanta and Twitter went crazy. Not about the music or lack of it. About the ridiculous prices for food. 
A photo of the menu
 went viral – 40 dollars for a kosher hot dog, $50 for chicken fingers, 35 bucks for popcorn and other overpriced fare. Then some attendees took it further, offering 
bags of "Donda" air
 on eBay for over 3-thousand dollars.
Podcast: Play in new window | Download | Embed
Subscribe Apple Podcasts | Google Podcasts | Spotify | Amazon Music | Android | iHeartRadio | Stitcher | Email | TuneIn | RSS | More