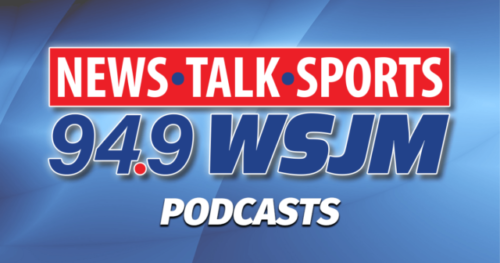 NFL – National Football League – Week 2
Last Night
Seattle Seahawks 37, Detroit Lions 31 – OT
Tampa Bay Buccaneers 27, Chicago Bears 17
Indianapolis Colts 31, Houston Texans 20
Other Week 2 Scores
Philadelphia 34, Minnesota 28
Atlanta 25, Green Bay 24
Baltimore 27, Cincinnati 24
Buffalo 38, Las Vegas 10
Kansas City 17, Jacksonville 9
Tennessee 27, L.A. Chargers 24, OT
N.Y. Giants 31, Arizona 28
San Francisco 30, L.A. Rams 23
Dallas 30, N.Y. Jets 10
Washington 35, Denver 33
Miami 24, New England 17
Seahawks 37, Lions 31 – OT – Smith's 2nd TD pass to Tyler Lockett lifts the Seahawks to OT win over the Lions
Geno Smith threw a second touchdown pass to Tyler Lockett on the opening drive of overtime, lifting the Seattle Seahawks to a 37-31 win over the Detroit Lions. The Seahawks earned the victory after the Lions rallied from a 10-point deficit late in the fourth quarter, extending the game with Riley Patterson's 38-yard field goal as regulation expired. Smith threw a go-ahead, 3-yard touchdown pass to Lockett early in the fourth and Tre Brown returned a Jared Goff interception for a score on the ensuring drive to give Seattle a 31-21 lead.
Buccaneers 27, Bears 17 – Bears struggle defensively in a 27-17 loss to Bucs
Baker Mayfield passed for 317 yards and a touchdown, adding to his strong debut with the Tampa Bay Buccaneers with a 27-17 victory over the struggling Chicago Bears. With Mayfield playing turnover-free ball for the second straight week and Mike Evans catching six balls for 171 yards and a TD, the Bucs improved to 2-0 while handing the Bears a franchise-record 12th consecutive loss. Mayfield completed 26 of 34 passes without an interception. He set up Rachaad White's 1-yard TD run with a 70-yard completion to Evans in the first quarter. He finished an 89-yard drive with a 32-yard scoring pass to Evans early in the second half.
Colts 31, Texans 20 – Richardson scores twice before leaving with concussion as Colts beat Texans 31-20
Anthony Richardson rushed for two touchdowns before leaving with a concussion and Gardner Minshew threw for 171 yards and a TD as the Indianapolis Colts held off the Houston Texans for a 31-20 win. It was the first win for coach Shane Steichen, who was hired in February after spending the last two seasons as Philadelphia's offensive coordinator. The Colts led by 18 at halftime and managed only a field goal in the second half. But their dominant start was enough to snap an eight-game skid dating to last season.
Tonight
New Orleans Saints at Carolina Panthers, 7:15 p.m.
Cleveland Browns at Pittsburgh Steelers, 8:15 p.m.
NCAAFB – College Football – Week 3
Saturday
(2) Michigan 31, Bowling Green 6
(8) Washington 41, Michigan State 7
(9) Notre Dame 41, Central Michigan 17
(25) Iowa 41, Western Michigan 10
Eastern Michigan 19, Massachusetts 17
NCAAFB – 'Bama is out of the top 10 for the first time since 2015
No. 13 Alabama is out of the top 10 of The Associated Press college football poll for the first time in eight years and Georgia remains No. 1. The Bulldogs received 57 first-place votes in the AP Top 25. Michigan held at No. 2 with two first-place votes. No. 3 Texas flipped spots with No. 4 Florida State. After scraping by South Florida on Saturday, Alabama saw its streak of consecutive poll appearances ranked in the top 10 snapped at 128.
AP TOP 25

1

Georgia (57)

3-0

2

Michigan (2)

3-0

3

Texas (3)

3-0

4

Florida State (1)

3-0

5

USC

3-0

6

Ohio State

3-0

7

Penn State

3-0

8

Washington

3-0

9

Notre Dame

4-0

10

Oregon

3-0

11

Utah

3-0

12

LSU

2-1

13

Alabama

2-1

14

Oregon State

3-0

15

Ole Miss

3-0

16

Oklahoma

3-0

17

North Carolina

3-0

18

Duke

3-0

19

Colorado

3-0

20

Miami

3-0

21

Washington State

3-0

22

UCLA

3-0

23

Tennessee

2-1

24

Iowa

3-0

25

Florida

2-1