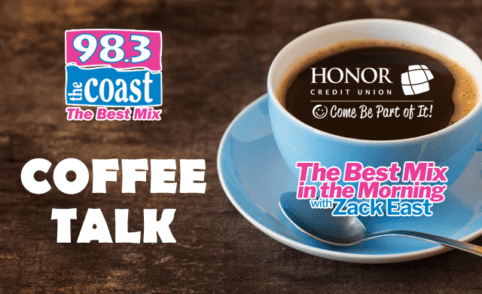 TODAY IS: Cyber Monday
: Experts believe this Cyber Monday will be the biggest online shopping day in U.S. history, with projected sales of $10.8 billion to $12.7 billion. (
Qz
)
---
The first Snow Storm of Fall / Winter 2020 is … today. The National Weather Service issued a Winter Storm Warning early this morning to run through tomorrow at 9am due to blowing snow and high winds, and a likely band of Lake Effect Snow that will set up over Berrien and Van Buren counties, dumping snow that could total up to one foot in some places.
---
For those of you that think getting COVID-19 is no big deal for you personally, the side effects and after effects seem to be worse than the onset. The Sun says some coronavirus patients are losing their teeth. Doctors say this is the newest symptom along with fatigue, hair loss and brain fog.
---
CBS says all three Denver Broncos quarterbacks were ineligible for yesterday's game because they had contact with another quarterback, who tested positive for the coronavirus. Drew Lock, Brett Rypien and Blake Bortles all tested negative after coming in contact with Jeff Driskel. They were ruled ineligible because they were not wearing masks. The Broncos lost to the Saints 31-3. Wide receiver-turned-quarterback Kendall Hinton completed one of nine passes for the Broncos.
---
Sarah Fuller
 made history on Saturday when she became the first woman to play in a Power 5 college football game when she kicked off to start the second half between Vanderbilt and Missouri. The Vanderbilt University soccer star was asked to step in after a number of players were unable to play due to COVID-19. Fuller had "Play Like a Girl" on the back of her helmet. (
ESPN
)
Podcast: Play in new window | Download | Embed... [Read Full Story]