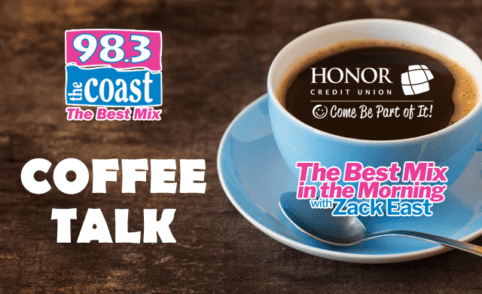 TODAY IS:
Believe it or not … It's March 1st.

World Compliment Day
---
There's a reason some people are addicted to social media.
A new 
study
 found that social media users are driven by "likes" — the same way lab rats are driven by food rewards. It's basically "reward learning." Getting a like gives you that reward high — so you crave more.
---
Are you a double screener? 
Do you watch TV while also looking at your phone/tablet/laptop? You are definitely not alone. 90% of people in a recent survey said they watch TV while also concentrating on another screen. 25% of those say they text people about what they're watching. (
SWNS
)
---
Speaking of watching TV …
 ACT II microwave popcorn is releasing a new flavor … mac & cheese popcorn. While some Instagram users have posted pics of the popcorn, there's still no word on when it will be released. (
Delish
)
---
Do you like to work out alone or with other people?
 Seems the pandemic has led a lot of people to appreciate working out alone. A new survey found that 42% of respondents say they prefer exercising alone. The main reason: You can work out on your own time schedule – where you want and when you want. 33% said working out alone allowed them to focus more on what they were doing, and 37% said they liked to be alone with their thoughts when they worked out. And 20% said they liked working out alone because they don't feel judged. (
SWNS
)
---
Remember the Windows XP default desktop wallpaper, that green hill with the sunny blue skies? The 
editor of the San Francisco Gate
 decided to find the actual location in the photo. Turns out it's across the street from an alpaca farm in Sonoma, California. Photographer Charles O'Rear took the now-legendary shot he called "Bliss" in 1996. Microsoft found it and paid him for the rights, but apparently that didn't buy loyalty. O'Rear says he's now hooked on Apple. Ouch.
Podcast: Play in new window | Download | Embed... [Read Full Story]