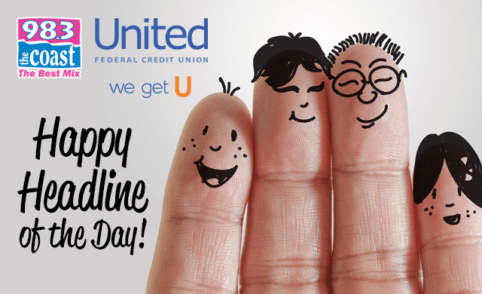 Six years ago, Sam Sanchez of San Antonio, Texas, started helping kids living at a nearby homeless shelter. She wanted to make sure those kids felt safe and warm, even though they were dealing with difficult situations – and was able to help those kids by providing blankets to them.
Well, fast forward six years, and Sam continues on her mission with her charity group Sam's Covers.
So far this year, Sam has donated more than 150 fleece blankets to children living in nearby shelters.
She has learned that just providing blankets is a big deal – but it's not the most important thing she does. Instead, she's realized that talking to them, being present and learning about their background has an even bigger impact on their happiness.
Her efforts in helping others with Sam's Covers has inspired her to take next steps with her career. Sam will be attending Baylor University next year – and pursuing a degree in psychology, that she expects will be able to help even more kids in the future.
Podcast: Play in new window | Download | Embed... [Read Full Story]