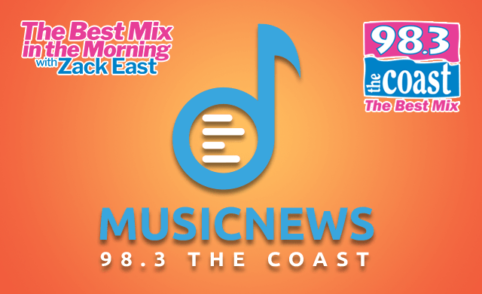 The Milwaukee Business Journal says Harley-Davidson and Aerosmith are teaming for a new apparel line. The t-shirts, sweatshirts, hoodies and tank tops will be available at Harley dealerships.
---
Mariah Carey hit a high note during her COVID vaccine. She posted a 
video
 on Instagram of herself getting her first dose of the shot. She talked over the nurses the entire time. Then, she gave the fans what they wanted with a high-pitched Mariah scream as the needle went into her arm. She is encouraging everyone to get their shot "when they can."
---
Miley Cyrus came to rock. The singer belted out iconic rock hits during her performance at the NCAA men's final four — including Queen's "We Will Rock You" and "Don't Stop Me Now." Cyrus, dressed in a black vest with matching trousers and leather gloves, also covered Stevie Nicks' "Edge of Seventeen," and Blondie's "Heart of Glass." The concert was held for an audience of frontline workers after the Baylor-Houston game. Baylor advanced to the championship game against Gonzaga on Monday.
---
Stevie Nicks tells Far Out Magazine that Fleetwood Mac's song, 'Gypsy' came about because of a mattress on the floor. "Lindsey Buckingham and I had no money, so we had a king-size mattress, but we just had it on the floor. There was a certain calmness about it. To this day, when I'm feeling cluttered, I will take my mattress off of my beautiful bed, wherever that may be, and put it outside my bedroom, with a table and a little lamp. So that's what 'Gypsy' means: it's just a search for before this all happened."
Podcast: Play in new window | Download | Embed... [Read Full Story]