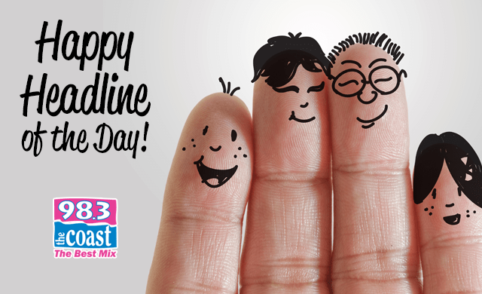 Mark Leistico of Grand Junction, Colorado, has a 14-year-old daughter and a seven-year-old son who participate in local theater projects.
But instead of just showing up to practices and helping out with the productions to support his kids, Mark ran an ultra-marathon to raise money for the theater.
Mark admits that he was thinking about running the 100-mile race for fun, but then saw it as a chance to combine his passion for running with his kids' passion for theater.
Calling his effort "Theater Dad on the Run," Mark set a goal of raising $4000. He ended up crushing that goal — and raising a staggering $24,000.
And, all he had to do to raise that money was run 100 miles in just over 33 hours … all without sleeping. (
KKCO-TV
)
Podcast: Play in new window | Download | Embed... [Read Full Story]