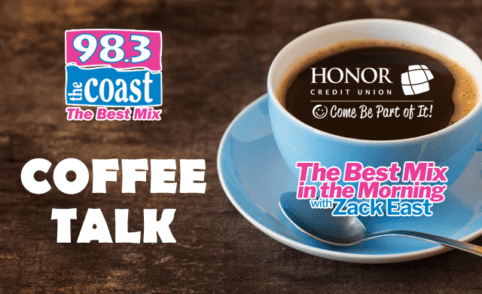 TODAY IS:
International Day of Awesomeness: A day to celebrate everything in your life that is awesome — including yourself!
---
Think dogs shouldn't be allowed in stores, or restaurants … or even hospitals? 
Think again. Turns out that your dog's paws are cleaner than your shoes. Researchers in The Netherlands examined dogs' paws and the soles of their owners' shoes for bacteria, including those found in poop, and it turned out the dogs were cleaner. "The dogs' paws turned out to be cleaner than the soles of their shoes," said a researcher at 
Utrecht University
. "This makes the hygiene argument that is often used to ban assistance dogs from public locations invalid."
---
A new survey of office workers
has found that lots of people aren't happy with their boss – especially these days. 66% of the workers surveyed said the pandemic has had a negative effect on their relationship with their boss, and 52% said they're looking for a new job 
because
 of their boss or manager. 65% of the office workers polled said they could do a better job at work if they had a better boss. What are some of workers' biggest gripes about their bosses? 55% said they wish there were fewer "pointless meetings," 47% said they were tired of all the "last-minute emergencies," and 40% said they want their boss to stop micro-managing them. And this is interesting … 53% said they wish they got more feedback from their boss.
---
Escape … to the bathroom? 
Where do you go in your home when you need to "get away"? For many people, it's the bathroom. Yep, the bathroom has become our sanctuary during the pandemic, with 22% of people in a recent survey saying it's the only place they can get some peace and quiet. 33% said they enjoy the "calmness" of the bathroom and 36% said they've been spending more time in the bathroom than ever before. And a whopping 68% said the bathroom had a positive impact on their mood. Think about that. Being in the bathroom improved their mood. (
SWNS
)
Podcast: Play in new window | Download | Embed... [Read Full Story]