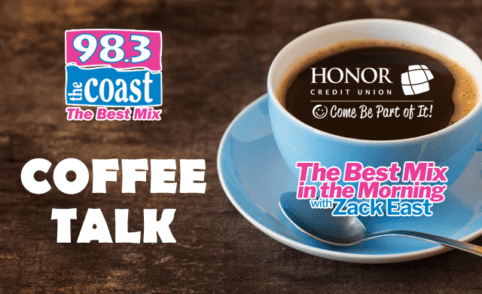 TODAY IS:
Macaroni Day: A good day for some pasta.

Dive Bar Day: A good day to visit your local dive bar.

Strawberry Sundae Day: Ice cream!

World Chocolate Day: Chocolate!

Global Forgiveness Day: A day to forgive and be forgiven.

Tell the Truth Day: A good day to be honest.
---
The device that can do just about anything seems to have a dark side
— it's encouraging the world's bullies. Parents say their daughters are constantly teased about their name, "Alexa," with schoolyard bullies taunting them and demanding they play music. One mom, Lauren Johnson, even started an 
awareness campaign
 called "Alexa is a human." Amazon issued a statement saying, "We're saddened by the experiences you've shared, and want to be very clear: bullying of any kind is unacceptable, and we condemn it in the strongest possible terms." But the company said they won't be changing Alexa's name — noting that any user can make their device answer to another name if they wish. (
Gizmodo
)
---
More proof that it's better to give than to receive …
 A new study found that a really easy way to make yourself happier is to buy a toy for your pet. Researchers from Elmhurst University in Illinois found that buying your pet a gift triggers greater feelings of happiness than buying something for yourself. (
Mental Floss
)
---
Finally!
 It's an age-old BBQ dilemma … hot dogs typically come in a pack of 10 – but hot dog buns come in a pack of 8, often causing an over-buying of buns. Well, Heinz has had enough. The condiment company has introduced their 
Heinz Hot Dog Pact
 – which is  a petition "calling on big bun and big wiener companies to finally sell buns and wieners in even packs." "We've seen our fans through social media express their outrage about the bun-to-hot-dog ratio issue for years, and we know there must be a better way. We believe that the time for change is now and we are hopeful," said Daniel Gotlib, associate director of brand building and innovation for the Kraft Heinz Company. Now the question becomes — Do hot dog makers drop their package to eight – or do bun makers increase their packages to 10? Time will tell. (
Food & Wine
)
Podcast: Play in new window | Download | Embed... [Read Full Story]