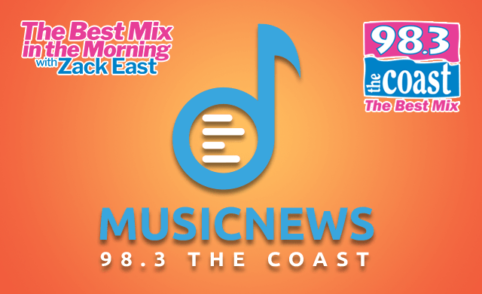 Lady Gaga, Diana Ross and Gloria Gaynor all ride high on a list of Pride Month anthems chosen by members of Britain's LGBTQ community.
The survey, conducted earlier this year, put Gaga's "Born This Way" atop the tally, followed closely by "I'm Coming Out" and "I Will Survive." Gloria also took the number-four spot with "I Am What I Am," followed by Madonna's "Express Yourself," "Freedom" by George Michael and Cher's "Believe."
Kylie Minogue 
was the artist with the most tracks in the Top 50, appearing three times. You can check out the playlist via Wildcat Gin's Spotify page. (
The Sun
)
---
Lewis Capaldi hasn't been shy about letting fans look inside his life, but he's about to take his deepest dive yet — with a documentary film that's been in the works for five years.
In typically Capaldi-ish fashion, Lewis talks about the flick, saying, "I'm very excited to potentially capture the making of the best album of all time, or more likely, to permanently document the scorching of my dreams as years of my life's work is received like a pile of flaming [poop]. Either way it's going to be lots of fun and will be lovely to have people along for the ride."
The still-untitled film will get its premiere at 
Cannes 
Virtual Film Market from June 21st through 25th. (
Billboard
)
---
Adam Levine tells the BBC that Maroon 5 has a high criteria about what songs to include on their albums. "Quality control is the number one criteria to us: If a song doesn't feel special, we wouldn't include it. And we don't mean that in a cheap way. We mean that like, "Could this song connect with the world?" Then, after we decide that, we say, "but is this the kind of hit song we want to have on our record?"
Podcast: Play in new window | Download | Embed... [Read Full Story]