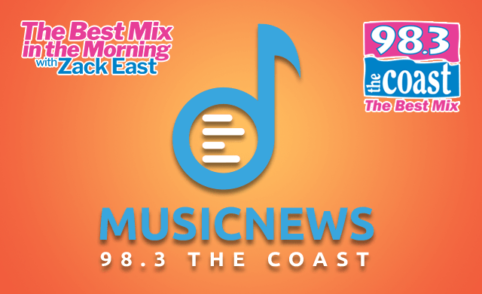 Gwen Stefani 
may be a TV star and tabloid fixture now, but she hasn't forgotten where she came from — and she revisits those roots in the 
video
 for her new single, "Let Me Reintroduce Myself." The clip shows present-day Gwen with dozens of her past selves, sporting looks like the classic "Just a Girl" outfit and the retro "Don't Speak" dress. Everything old 
is 
new again.
---
Songwriter and performer Jessie J is doing well after a recent medical scare. She spent Christmas Eve in the hospital after she went deaf in one ear and couldn't stand up straight. She was diagnosed with a rare condition that may leave her deaf in at least one ear permanently. But she said on Instagram she's doing fine and thanked people who reached out to her with advice.
She also took some time to sing to show it hasn't impacted her talent. She posted a song to Instagram about how she can't stop eating.
---
There's a new documentary out about the Bee Gees on HBO Max. But one person who won't watch it? Barry Gibb, the last surviving member of the group. In an interview yesterday with "CBS Sunday Morning," he says it's very "unlikely" he'll watch the whole thing because he, quote, "can't handle it." His brother Maurice Gibb died in 2003. Then Robin Gibb died in 2012. The iconic trio wrote over 1,000 songs and have 20 Number 1 hits. You can watch Barry Gibb's interview this Sunday morning at 9 ET on CBS. You can stream "The Bee Gees: How Can You Mend a Broken Heart" now on HBO Max.
Podcast: Play in new window | Download | Embed... [Read Full Story]