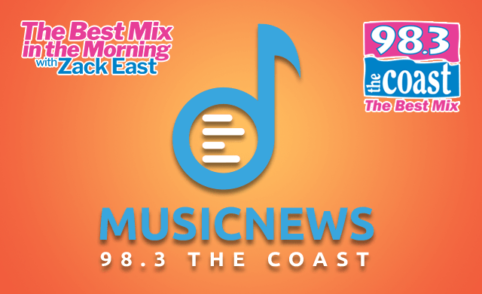 It took a Herculean effort on Blake Shelton's part to propose to Gwen Stefani. She confessed to dragging her feet without realizing what he had planned.
Gwen nearly canceled her trip to Blake's farm. 
She told 
Kelly Clarkson,
 (quote) "I was trying to get out of going to Oklahoma because it was getting too complicated with COVID and the family."
Even on the day of proposal, coordinating schedules became difficult. 
Blake barely pulled it off
. He asked Gwen to help with starting a fire. He told her to grab matches from the cupboard. On the shelf was her engagement ring inside the box. (
Billboard
)
---
Mariah Carey's 1994 holiday anthem is back at the top of the hot 100 chart. This comes almost a year to the day after it reached number one for the very first time. Mariah is thanking fans for the 812-million streams this season. In a tweet, she says she doesn't want a lot for Christmas, just "a bit more joy and holiday spirit for all, especially this year."
---
"Star Wars" actress Naomi Ackie will play the iconic Whitney Houston in the upcoming biopic, "I Wanna Dance With Somebody." But don't expect her to sing. They'll be using Houston's original tracks in the movie. Co-producer and Whtiney's sister-in-law, Pat Houston, tells "Entertainment Tonight" there is going to be a new album with the movie. "I Wanna Dance With Somebody" comes out Thanksgiving 2022.
Podcast: Play in new window | Download | Embed... [Read Full Story]