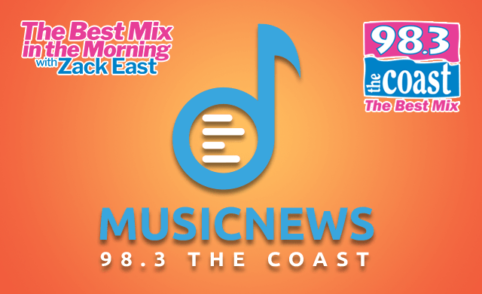 Taylor Swift's new version of  "Love Story" sits atop Billboard's Hot Country Songs chart.
She's grateful to her fans for getting the song to debut at number-one. "They're the ones who emboldened me to reclaim my music and they really showed up this week to see it through. It blows me away that they've sent a song to number-one that had its first life over a decade ago. I couldn't be happier that it happened now, and in this way."
The new take on the song joins 
Dolly Parton
's versions of "I Will Always Love You" as the only two re-recorded songs to hit the top of the chart. 
(Billboard
)
---
And Super Bowl half time artist The Weeknd tells Billboard magazine that he still believes the Grammy Awards are corrupt for not nominating him this year. "I use a sucker punch as an analogy. Because it just kind of hit me out of nowhere. I definitely felt … I felt things. I don't know if it was sadness or anger. I think it was just confusion. I just wanted answers. Like, 'What happened?' We did everything right, I think. I'm not a cocky person. I'm not arrogant. People told me I was going to get nominated. The world told me. Like, 'This is it; this is your year.' We were all ver
Podcast: Play in new window | Download | Embed... [Read Full Story]