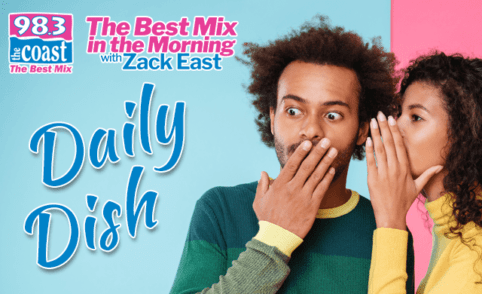 Ana sold her modest home in Venice only five months ago and moved into Ben's mansion. Surprisingly, 
sources told 
People
 (quote) "This is something that was mutual and something that is completely amicable. They are in different points in their lives." (
People
)
Neighbors say they have not seen Ana since before the holidays. A second source said Ana dumped Ben during a phone call!
They argued over having children. He refused to give her babies. Ben has three pre-teens with Jennifer Garner. An insider confirmed (quote) "He would not commit to having more kids. She is in her 30s. It was a deal-breaker."
Ana met Ben on the movie set of 
Deep Water
. It's scheduled for release in August, which could make red carpet arrivals awkward. (
New York Post
)
---
Lucie Arnaz wants everyone to just relax. The daughter of Lucille Ball and Desi Arnaz is trying to calm fans worked up about casting for the upcoming film, "Being the Ricardos." The Amazon Studios movie will be written and directed by Aaron Sorkin. But fans got upset after Deadline reported that Nicole Kidman and Javier Bardem will star in it. In a Facebook post, Lucie Arnaz seemed happy with the casting and said the film is not "a remake of I Love Lucy." Instead, it's the story about her parent's real-life love story.
---
Female First says a limo is waiting outside of Joe Exotic's prison because he believes Donald Trump will pardon him today. Joe's lawyer, Eric Love, says, "We're going to be celebrating. We're confident enough we already have a limousine parked about half a mile from the prison. I've got make-up, wardrobe, the whole unit that will come up. The first thing Joe wants to do, he wants his hair done. He hasn't had his hair done in two-and-a-half years. That's the first order of business. Then we'll probably go and get some pizzas, steak, maybe a McRib. I think the president has sided with us and I believe it will take most of the limelight away from president-elect Joe Biden."
Podcast: Play in new window | Download | Embed... [Read Full Story]