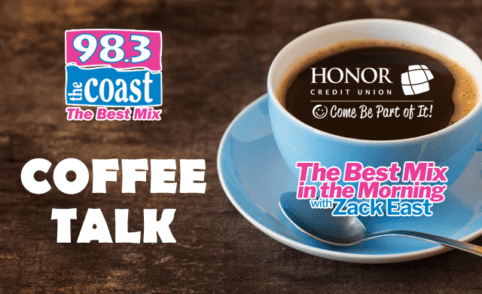 TODAY IS:
International Picnic Day

Flip Flop Day

Go Fishing Day

Splurge Day
---
Married … Without Children …
 According to a 
new study
, 25% of coupled adults have no interest in having kids. And researchers from Michigan State University found that child-free couples were just as happy and satisfied as their peers who had kids.
---
Think earthquakes won't happen around here?
Well, Indiana just had one yesterday. The 3-point-8 magnitude rumbler 
hit
 about 60 miles outside of Indianapolis and shook houses in the middle of the afternoon. Earthquakes in Indiana aren't unheard of but they can't remember the last time they felt one in the middle of the state like yesterdays.
---
If you have a dad bod, you're the current sex symbol of society, it would appear.
According to a 
new survey
 by Planet Fitness, 72% of women and 68% of men not only accept the dad bod as the norm … but 65% of women and 50% of men said dad bods are sexy. And most women (59%) said they would rather be with a man who has a dad bod than someone really muscular. 48% of women and 44% of men even say that dad bods are the new six-pack.
That said … Men still feel judged for having them. 50% of men with dad bods feel judged by others for their bodies, and 47% of guys who don't have dad bods said they would probably feel judged if they had one.
---
A new survey found that 50% of respondents said the COVID-19 pandemic
was so stressful for them, they don't think they'll ever be able to de-stress … even when it's over. 25% said they are so stressed they want to escape to a cabin in the woods by themselves to get away from it all. 15% said a cabin in the woods didn't go far enough — they want to go a deserted island, alone, to get away from everyone. For how long? The survey found that respondents would need 10 days away, by themselves, to completely de-stress.
Podcast: Play in new window | Download | Embed... [Read Full Story]