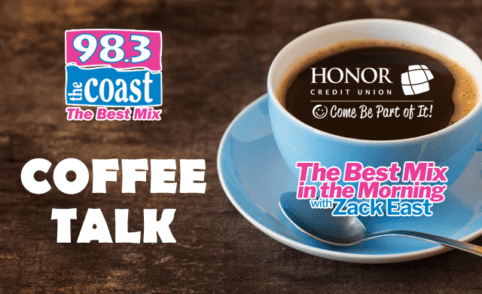 TODAY IS:
Unicorn Day

Name Yourself Day
---
I feel like we all already know this, but a new study found and proved that music is addictive.
 According to 
researchers 
at McGill University in Montreal, music makes us feel good because it triggers the reward center of our brains. Because of that, researchers say music can be as addictive as fast food, money, and alcohol.
---
Pot is popular … 
A new 
Economist/YouGov
 poll found that 61% of American adults believe marijuana should be legalized nationwide. Despite more and more states legalizing the use of recreational and/or medical marijuana, including here in the state of Michigan, pot is still criminalized on the federal level.
---
Can you guess the number one thing most people dislike about themselves?
 A 
YouGov
 personality survey found that the overwhelming majority of people share this insecurity about themselves: their weight. 51% said their weight was the number one thing they disliked about themselves. Far behind in second, according to respondents, was the way their sometimes treat their family (14%), followed by the way they sometimes treat their partner (13%). 11% said the way they make a first impression was the thing they disliked most about themselves, followed by the way they dress (10%). (
Best Life
)
---
Sora News says a group of high school students from Japan recently built a perfect replica of the DeLorean time machine from the "Back to the Future" movies. They created the car from scratch using sheets of steel and aluminum. The project originally began in 2016 and was passed on to future students to complete. More than 500 students worked on the DeLorean by the time it was finished.
The principal of the school later received permission from Universal Pictures to display the car as a monument in front of the school. The DeLorean lights up, rotates, and plays music from the "Back to the Future" trilogy every three hours.
Podcast: Play in new window | Download | Embed... [Read Full Story]