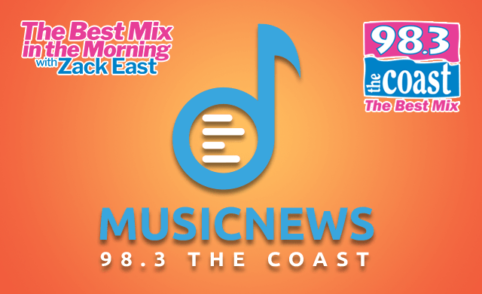 Later today, attorney Mathew Rosengart will attend a Los Angeles court hearing to resolve peripheral issues in the Britney Spears case. Ousting her father is likely weeks away.
Her longtime agent, 
Cade Hudson
, jumped on the #FreeBritney bandwagon. He said, (quote) "I've kept my mouth shut out of the fear of losing my job as her agent. Enough is enough. The nonsense needs to end. So, for the first time I'm publicly saying #FREEBRITNEY." (
TMZ
)
She also wrote about a dream vacation to the Mediterranean. She posted to Instagram, (quote) "Thinking about visiting St. Tropez with @Cher and eating ice cream. She was one of my favorite singers as a kid."
---
Ed Sheeran is giving fans a peek behind the scenes of his latest single, "Bad Habits."
He released a 
new video
 showing some of the recording process and gave more insight into how the song came about "by accident."
"Wrote bad habits in Jan with 
Fred Again
 & 
Johnny McDaid
," Ed writes on 
social media
. "We rented an old country house with the idea that the change of scenery from a studio would help make the most interesting songs, and for a month just chucked around random ideas and genres that I wouldn't ever usually make."
He 
continues
, "Bad habits came by accident and was such a fun tune to make. I didn't know at the time it would end up as the first single from the album but here we are."
In the behind-the-scenes clip, we see Ed and his collaborators jamming out, surrounded by books in a dimly lit room of the cozy old country house.
Podcast: Play in new window | Download | Embed... [Read Full Story]