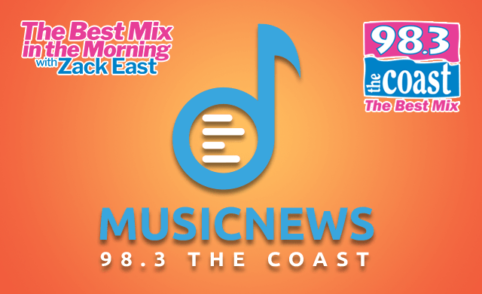 A man who'd been dog-sitting for Lady Gaga was ambushed late Wednesday night by a crew of creeps who shot him and stole two of the three pups he was walking.
Ryan Fischer was found "conscious but barely breathing" outside his West Hollywood home according to cops. A police report says that two of Gaga's French bulldogs, Koji and Gustavo, were stolen. A third, Miss Asia, meanwhile, ran away and was later recovered by police.
The attackers fled the scene in a white BMW and are still at large. Gaga is currently in Italy on a film shoot. (
Daily Mail
)
TMZ
 reports that Gaga is offering a $500,000 reward for the return of her dogs, "no questions asked."  The dogwalker, Ryan Fischer, is in the hospital, but is expected to recover fully.
---
Imagine Dragons frontman Dan Reynolds and his wife, Aja Volkman, have donated his childhood home to the cause of expanding the reach of a non-profit that runs community homes for LGBTQ youth.
Reynolds teamed with a group of others that includes Apple and the owners of the Utah Jazz. The campaign's name, "$8 million, 8 houses," is its mission statement. It will allow the Utah-based organization Encircle to construct new homes in Utah, Arizona, Idaho and Nevada to go with the three it already operates and one under construction in Utah.
The Las Vegas home where Reynolds grew up is expected to fetch $1 million. Jazz owners 
Ryan 
and 
Ashley Smith
 will pitch in $2 million and Apple another $1 million plus "products that promote digital connection, creativity and education." (
Billboard
)
---
Columbus Short, a backing dancer who had a brief romantic fling with Britney Spears, says the star's parents dropped the n-word when trying to convince her to drop him.
Short, who says Brit pursued him before they got busy back in 2003, says that he was cuddled up next to her when he overheard the abuse over speaker phone. He tells the Inside Hollywood YouTube show, "I was next to [Britney] while she was on the phone with them crying while she had it on speaker. [They asked] why are you [sleeping with] that [n-word]?" And that, "Britney looked at me so apologetically, knowing I'd heard it. I shook my head and didn't say anything, because what was there to say?"
Spears' mom, 
Lynne
, disputed Short's account. She tells the 
New York Post,
 "Those terrible words are not remotely in my vocabulary. I would never say that to anyone, much less my daughter. Ever."
Podcast: Play in new window | Download | Embed... [Read Full Story]